Salesforce Training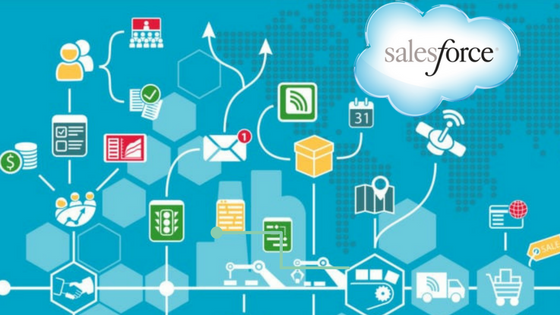 Hope Tutors offers the best Salesforce Training in Chennai. We provide this course with the advanced course module. We design this course in such a way which fit the people who are willing to learn. Even they don't have any prerequisite knowledge on Salesforce.
We design this course for your successful carrier. We will teach you the fundamental skills of Salesforce Course. We will train you in new trends, Practices as well as in all aspects. Also, we will concentrate in training you with industrial expectation. The course covers all topics in exam point of view.
Hope Tutors provides the best Training in Chennai at affordable fees. We designed the course module as that you can learn effective. We will make you master in the concepts of Salesforce.
Purpose of the Salesforce CRM
In short term we can say Customer relationship management as CRM. Maintaining & managing a company's relationship is the purpose of CRM. It will involve in the following field. They are,
Marketing.
Sales.
Customer service.
Salesforce.com CRM offers services on all these areas. Salesforce CRM is the most effective, efficient and cloud-based CRM tool. It is the most popular tool available in the market. We can boost our business process with the help of Salesforce CRM. We can also manage and maintain effective customer relations. More than 500 companies around the world uses this Salesforce CRM. There is huge demand for Salesforce Developers & Admin all over the world. Take-up Salesforce course will boost your carrier opening.
Experts and Students with good Salesforce knowledge are on high demand. Learning this course will suite for those who seek for high salary. This course will also suite for those who are seeking their job in abroad.
We will offer the real-time and practical Salesforce CRM training. Our practical oriented teaching will assist you to learn the advanced CRM.
What is Salesforce?

Salesforce is one of the most popular cloud-based customer relationship management (CRM) tools. Following fields will use this.
Automate sales.
Customer service.
Digital marketing activities.
Marc Benioff found this tool in March 1999. Its headquarters is at San Francisco. Salesforce enables people in the sales role for the following. They are,
To track their sales.
Reach out to customers to solve sales queries.
Companies to manage cases and tasks.
Why Salesforce Training Course Is Important?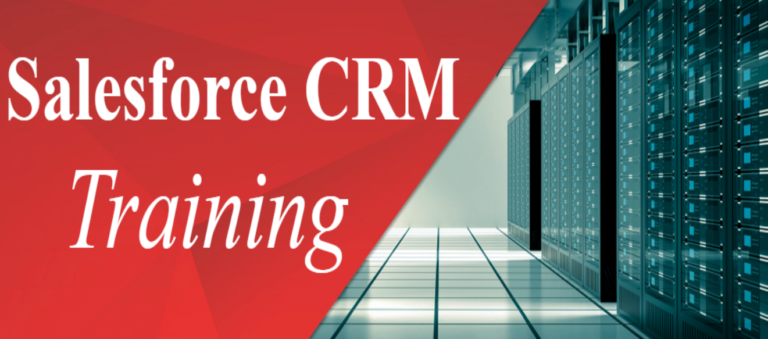 Training is key for the right knowledge. It is essential to make a business successful. Salesforce has been used by companies to overcome business challenges. This will help us to streamline their Marketing and Sales process. Right Salesforce training at the right time is important. We help you to boost up your career.
What skills will you learn from this Salesforce Training?
By the end of this training course, you will be able to:
Gain an overview of Salesforce.
Learn completely about Salesforce Objects. Learn how to create, rename or modify objects.
Create different field types as well as validation rules.
Work on security controls.
Create, deploy as well as implement workflows.
Manage data as well as reports.
Create, configure, as well as manage dashboards.
Get familiar with the following.
Chatter.
Application life cycle.
Visual workflow.
Schema builder.
Install lightning components.
Configure and manage Sales as well as Service Cloud.
Learn about the user interface. It will help in the app exchange as well as other important concepts.
Deploy applications and manage changes to the Force.com platform.
Develop new apps using the declarative interface and Force.com fundamentals.
Configure the user interface.
What kind of jobs require Salesforce Trained Experts?
Salesforce proficiency is one of the most desirable skill. Nowadays market is expected to grow for the foreseeable future. Salesforce is one of the primary technologies. E- commerce businesses and its apps use this. It a valuable solution for digital marketing departments. It is a fundamental automation tool for the following. They are,
Sales commerce.
Salesforce admin.
Salesforce developer.
Salesforce integration developer.
Salesforce lightning developer.
SFDC developer.
These are some of the jobs that require Salesforce course.
Knowledge required for this Salesforce Course
There is no such knowledge required for this Salesforce Course. But those who work as an admin or a developer is beneficial. Having strong analytical & technical skills will be an add on. Also having good communication skills will defiantly help.
What is the future scope of Salesforce Course?
There will be a 200% rise in the job requirements for Salesforce Certified expert. This is from the reports by indeed.com. There are lot of companies looking to adopt Salesforce. This is to set their grow higher. Getting certified in Salesforce will help you find lot of opening.
How can a beginner learn Salesforce Course?
We understand that everything seems to be hard while starting your carrier. Our course will help the beginners grasp the concepts well. We tend to teach everything from scratch. This will help you in laying a solid foundation. Taking Salesforce Certification Training will help you master Salesforce.
We provide the complete course material. We will also provide the Classroom recorded videos for this course. It will coordinate all topics so you can easily understand the concepts. You can also refer the videos as well as material. We provide both offline and Online Classes. You can choose as per convenient of your own.
Benefits of Learning Salesforce
According to Glassdoor, Salesforce jobs are increasing at a speed 1.5 times faster than similar roles. There were 300,000+ Salesforce jobs available. Salesforce Certified Admin earn much more on opening. It will go as high depending on their knowledge, skills, and experience.
Companies using Salesforce
Following are the companies which use Salesforce. Tabulated below will show this.
| | | |
| --- | --- | --- |
| S: NO | Industry | Number of companies |
| 1 | Computer Software. | 16274 |
| 2 | Information Technology and Services. | 6016 |
| 3 | Financial Services. | 3811 |
| 4 | Hospital & Health Care. | 3619 |
| 5 | Marketing and Advertising. | 3164 |
| 6 | Nonprofit Organization Management. | 3089 |
| 7 | Management Consulting. | 2442 |
| 8 | Staffing and Recruiting. | 2357 |
| 9 | Computer Hardware. | 2123 |
| 10 | Civic & Social Organization. | 1741 |
Following are some of the top companies which use Salesforce. They are,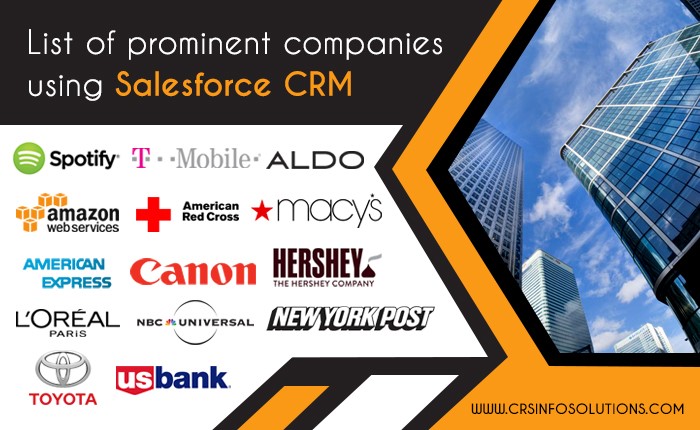 Spotify.
Amazon Web Services.
U.S. Bank.
Toyota.
Macy's.
T-Mobile.
Aldo.
The New York Post.
American Express.
Canon.
The American Red Cross.
L'Oréal Americas.
NBCUniversal.
The Hershey Company.
Salary Trends
You may get almost $81,560 as your average salary. Once you done with this course, you will be most preferring candidate. Most of the companies will show interest in hiring you.
This course will surely act as a block breaker in your carrier. Once you completed this course you may find number of offers.
The bonus will be $5,911. The profit sharing will be $4,880. The salary details are shown below.
| | | |
| --- | --- | --- |
| S: NO | SPL PS | PAY |
| 1 | Salary | $56,016 – $117,107 |
| 2 | Bonus | $1,013 – $12,531 |
| 3 | Profit Sharing | $1,000 – $8,400 |
| 4 | Total Pay | $55,157 – $122,940 |
What will you learn in Hope Tutors Salesforce Training Program?
Hope Tutors training program is committed to providing opportunities for our students to learn career-improvement skills. Along with that, our Hope Tutors salesforce tutorials will be helping students to meet the ever-increasing demand for a salesforce manager.
Hope Tutors Salesforce Training in Chennai is the well known professional training course. After completing this course, you will become a certified salesforce manager. You'll learn all the required techniques and tactics in this unique course.
Introduction: Get an idea of basic salesforce concepts and get your queries answered in this introductory class.
Salesforce Architecture: Learn about the Salesforce architecture and how it delivers a customized experience to the customers.
Salesforce Sales Cloud: Salesforce cloud part is often useful for increasing the effectiveness of the sales team. So, you will learn about the sales cloud concepts in this class.
Contact management: learn about contact management which gives complete information on customers and key contact details.
Opportunity Management: learn how to create and change quotes in response to the sales team and face different scenarios effectively.
Salesforce Engage: Gain knowledge on salesforce engagement and also learn how to create personalized campaigns.
Lead Management: The most critical part of the salesforce training program is lead management. You'll learn about that in this Hope Tutors Salesforce tutorials.
Workflow and Approvals: learn how to handle workflow and how to give proper approvals in this course.
Territory Management: learn how to do territory management and other aspects in this short class.
Sales Performance Management: Sales performance management is always essential for sales force management. So, you will learn about them in this course.
Salesforce Objects: Gain knowledge on salesforce objects like standard objects, custom objects, master details, lookup relationship and more.
Salesforce Data Security: Learn complex topics like control access org, control access objects, control access fields, access records, and more in this topic.
Process Builder: Get proper insights on automating a business process, importing data, Exporting data, reports, and more.
Visualforce: learn about the visualforce pages, variables & formulas, standard controllers, and list controllers in this topic.
Along with these, you can learn advanced topics which are helpful in salesforce field. So, do join our Hope Tutors salesforce training program and master salesforce management.
Who can attend this Hope Tutors Salesforce Training Courses?
This course is for the people who are new to the Salesforce Platform.
People who are having Salesforce experience will also get benefited from this course as we go through each section of the Salesforce.
Anyone interested in becoming salesforce manger can enroll in this course.
About Hope Tutors Salesforce Online Course
Salesforce is one of the leading CRMs in the market which runs on a force platform. This is extremely powerful and delivers applications in a brief time by reducing development costs. So, Salesforce is exceptional when it comes to CRM. Business always likes to use Salesforce because it solves complicated problems with ease by reducing the cost.
If you want to become a salesforce manager, then you should get in-depth knowledge of Salesforce. In Hope Tutors salesforce training program in Chennai, you will learn all the core concepts to master salesforce. Our exceptional teaching will help you get the salesforce certification and allows you to solve complex problems.
Career Options
We are living in a technologically advanced era, where everything is online. So, it has become very complicated for all the business to store data. This is a burning issue for companies, and it often faces the trouble of data storage. That's why companies are avoiding those troubles with the help of Salesforce. That's why Salesforce managers and developers are often used in an organization. If you want to get a high paying job in the present modernized world. Then you should learn salesforce.
What are the objectives of Hope Tutors Salesforce Online Training?
The main objectives of Hope Tutors Salesforce Course.
Learn how to simplify the marketing and sale process
Master how to store clusters of data with ease.
Get in-depth knowledge of Salesforce CRM and marketing.
We hope you will understand about how we train you in this course. Let your carrier start with our Hope Tutors. All the very best for your bright features. Be with hope and be with our Hope.
Reach us today through call/email/chat to know more about our Salesforce Training and schedule a free demo session. Hope Tutors wishes you good luck for your career growth.
Related course:
Course Curriculum
CRM – Customer Relationship Management
Introduction of CRM (Customer Relationship Management)

00:00:00

CRM Basic entities

00:00:00

CRM Sub Modules

00:00:00

Existing CRMs Technology

00:00:00

Introduction to Salesforce
What is Salesforce?

00:00:00

Why we go for Salesforce ?

00:00:00

Types of Salesforce

00:00:00

Basic Navigations of Salesforce
What are Records?

00:00:00

What are Related Lists?

00:00:00

Action Column

00:00:00

Help Links

00:00:00

Development in Salesforce
Custom Settings And Visualforce Components

00:00:00

Difference between Developer, Configuration only and Full Sandboxes.

00:00:00

Adding controller to Visualforce page

00:00:00

Apex Classes And Custom Labels

00:00:00

Triggers, Unit testing, Batch Apex

00:00:00

Adding Error message in Visualforce page

00:00:00

Database.SavePoint

00:00:00

Database.Rollback

00:00:00

Salesforce to Salesforce connection

00:00:00

installation of IDE

00:00:00

Calling Apex method from Custom Button

00:00:00

Salesforce connection from java

00:00:00

data exchanging from another Salesforce organization

00:00:00

Sharing in Apex Classes

00:00:00

List, Set and Map collection data types

00:00:00

Standard Controller, Custom Controller and Extensions

00:00:00

Creating table in VF using apex panelGrid

00:00:00

How to create a Sandbox and login in Salesforce?

00:00:00

Apex code Debugging

00:00:00

Exception Handling

00:00:00

Hide and Show in Visualforce page

00:00:00

Date and Datetime

00:00:00

SOQL

00:00:00
Course Reviews
5 stars

5

4 stars

2

3 stars

0

2 stars

0

1 stars

0