Continuous Integration Training
Continuous integration is a practice of DevOps software development, and developers link their index changes into a principal repository. And then, automatic phases and tests are processed thoroughly. Often, the creation of synchronization phase is referred to as a continuous integration of the software output functionality and has an automation component integrated into it. A building service and a cultural component are the examples of it. The main objectives of continuous synchronization are a quick adjustment of bugs and correctly adjusting the software quality, introducing new software updates, and minimize the boot time.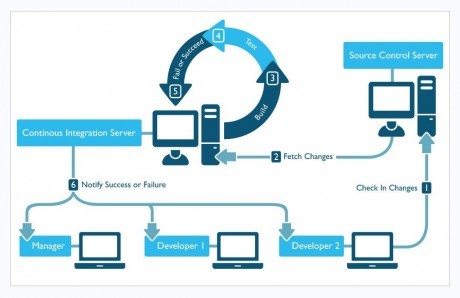 Why Continuous Integration?
In the past, teammates can be isolated for a long time and can integrate their changes with the main branch after their completion. It's hard to change code and time consuming and has a long-term effect of errors without further correction. These factors are very difficult for clients to get quick updates.

Continuous Integration is the process of Software Development lifecycle becomes an actual standard process.
Hope Tutors will explain the concepts and provide an overview of the tool. Continuous Integration Process is used to initialize the tool in the working environment.
Overall in this Continuous Integration Course, Hope Tutors will do a technical analysis of some Continuous Integration Training tools like Jenkins, Dockers, Git, Maven, and selenium.
Target Audience:
QA Engineers
Software Operation Engineers
DevOps Engineers
Software Project managers
Software Developer
Related Courses
Course Reviews
5 stars

40

4 stars

24

3 stars

0

2 stars

0

1 stars

0