Configuration Management Training
What is Configuration Mangement?
To regularly handle the changes in a system that controls and maintains its integrity, we use a practice of configuration management. But generally, Configuration Management(CM) culture is not widely practiced in IT field. In a given server system, Configuration Management plays major roles in automation processes. It helps to attain a chosen state of an already configured server, which is accomplished by providing a specific tool with key features.
In short, Configuration Management may be said as a heart of the automation server. it is therefore common among the particular structural management tools like automation tools or ID automation tools.
There is another terminology called server orientation or IT orientation is in use to describe the automation characteristics came to pass by some structural management tools. As there are several hundred servers that work from the main controller machine, this tool is somewhat difficult to manage. In this Configuration Management(CI) tool involves the number of DevOps tools like Chef, Puppet, Ansible, and Automation to maintain and resolve the software-based product development and deployment.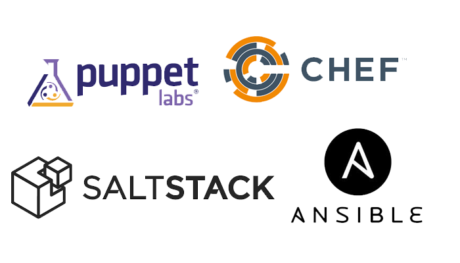 The process of Software Configuration and Change Management:
The below diagram shows the process of Software Configuration Management and Change Management, here each and every module explains what are the teams involves in software development.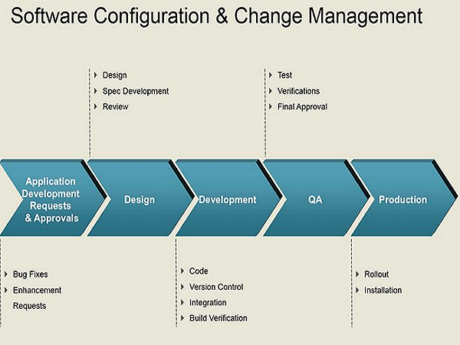 Hope Tutors provide best Configuration Management Training, and also conduct Configuration Management Online Training with real-time IT Professionals trainers and also gives 100% job assistance. Call us for Free Demo for Configuration Management Training @ 7871012233.
Related Courses
Course Reviews
5 stars

30

4 stars

18

3 stars

0

2 stars

0

1 stars

0