Splunk Training
We are one of the Best Splunk training institutes in Chennai, Velachery who offer splunk Training and Certifications. Splunk is an multinational corporation located at san francisco, California. Splunk, which produces software for testing, monitoring, searching, and  also analyzing a machine generated big-data. Splunk is a horizontal technology used for application management, security and compliance, as well as web analytics and business. As a part of this course, you will be mastering in commands, searches, alerts and lot more.
Splunk enterprise delivers powerful analytics for everyone. Splunk enterprise collects and indexes any machine data from virtually any source just point Splunk enterprise at your data there's no requirement to understand the data upfront it immediately starts collecting and indexing so you can start searching and analyzing.
Best Online Splunk Training
Hope Tutors is equipped with the latest infrastructure and experienced trainers to provide Online Splunk Training. Our online training course is designed in such a way that any beginner can start and eventually grow as an advanced developer.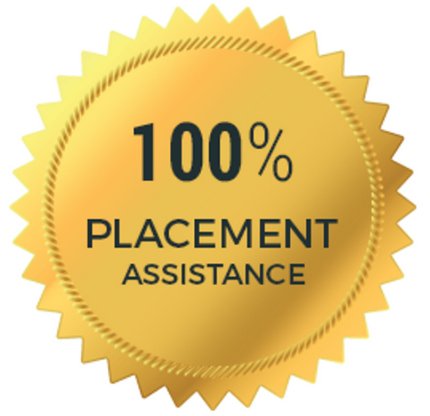 What you can learn from Splunk Training
Concepts of Splunk's Interface
Learn about searching in Splunk
Learn to create reports and Visualizations
Learn to work with Dashboards
Learn to format and data analytics through Splunk
Learn to create charts.
Why Hope Tutors – The Best Splunk Training Institute in Chennai
We are the leading Splunk training center in Chennai, Velachery
Practical training with Real Time Projects in Splunk.
We provide 100% placement assistance.
Contact us today to know more about our Splunk Training Institute in Chennai, Velachery and schedule a free demo class.
Splunk Interview Questions and Answers
Course Curriculum
Module 1 – Splunk Fundamentals
Introduction to Splunk interface

00:00:00

Splunk installation

00:00:00

Splunk Components and architecture (Forwarder, indexer, heavy forwarder, deployment server, deployer and search heads)

00:00:00

Splunk deployments

00:00:00

Splunk features and Licensing option

00:00:00

Basic searching

00:00:00

Using fields searches

00:00:00

Lab session

00:00:00

Module 2 - Explore Splunk interface
Search fundamentals

00:00:00

Transforming commands

00:00:00

Creating reports and dashboards

00:00:00

Building dashboards – creating and using lookups

00:00:00

Scheduling reports and alerts

00:00:00

Lab session

00:00:00

Module 3 - Splunk knowledge objects
Transforming commands and visualization

00:00:00

Filtering and formatting results

00:00:00

Correlating events

00:00:00

Knowledge objects

00:00:00

Fields (Field aliases and field extractions)

00:00:00

Macros

00:00:00

Lab session

00:00:00

Module 4 – Advanced searching and System administration
Searching TSIDX files

00:00:00

Splunk Deployment Overview

00:00:00

License Management

00:00:00

Splunk Apps and add-on

00:00:00

User roles and responsibilities

00:00:00

Splunk Configuration Files

00:00:00

Splunk Indexes – data ageing

00:00:00

Configuring Basic Forwarding

00:00:00

Distributed search

00:00:00

Managing configuration files (. conf)

00:00:00

Module 5 – Data administration
Install & configure Splunk universal forwarder

00:00:00

Install & configure Splunk universal forwarder

00:00:00

Forwarder management

00:00:00

Monitor inputs

00:00:00

Creating Splunk diag

00:00:00

Module 6 – Clustering techniques
Configure search head clustering

00:00:00

Deployer server configuration

00:00:00

How to push apps in cluster environment

00:00:00

Module 7- Splunk Troubleshooting
Course Reviews
4.5 stars

2

5 stars

3

4 stars

0

3 stars

0

2 stars

0

1 stars

0