RPA Training in Chennai
Before the RPA Training in Chennai Course Module, let us discuss a brief on Robotics Process Automation. Robotic Process Automation (RPA) is a practice of borrowing the machine learning and artificial intelligence skills and bringing them together to manage the high-volume and to accomplish the repetitive and monotonous tasks that were heretofore the human assistance – tasks such as transactions, queries and record maintenance.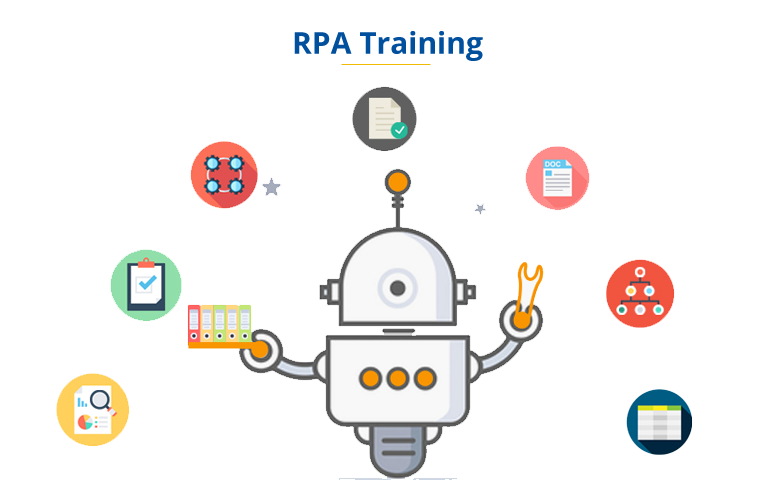 The RPA technology has a systematic bot that imitates the human worker in completing the tasks with utmost care and accuracy and does wonder with its advanced and unparalleled virtual workforce. It is estimated that roughly 70%-80% of the business processes in an organization can be entirely automated with RPA, followed by the fact that large corporations do not have to depend on the outsource and offshore partners to fulfill the rather tedious tasks.
So as the importance of RPA is rapidly growing, the demand for it is skyrocketing like never before. Biggest business corporations are hiring professionals skilled in process automation tools. Now our Hope Tutors RPA training institute in Chennai would be the right choice to learn the best RPA training course.
Hope Tutors RPA Training Course Features
Our course is designed so as to provide you with the step-by-step guidance through the entire RPA processes. First, you will learn how to deal with the structured data and static rules.
At the beginning stage, automating elementary tasks like validation and data entry are done and once you are thoroughly handy with that we will delve deeper.
You get to learn natural language processing and automation, content analysis, and other concepts like how scalable, flexible, and highly accurate are automated application works.
You will know in our RPA certification course how RPA incorporates the cognitive abilities and the decision-making processes. You will have an in-depth understanding of assessing the process that is to be automated and engaging with the metrics that validates the automation.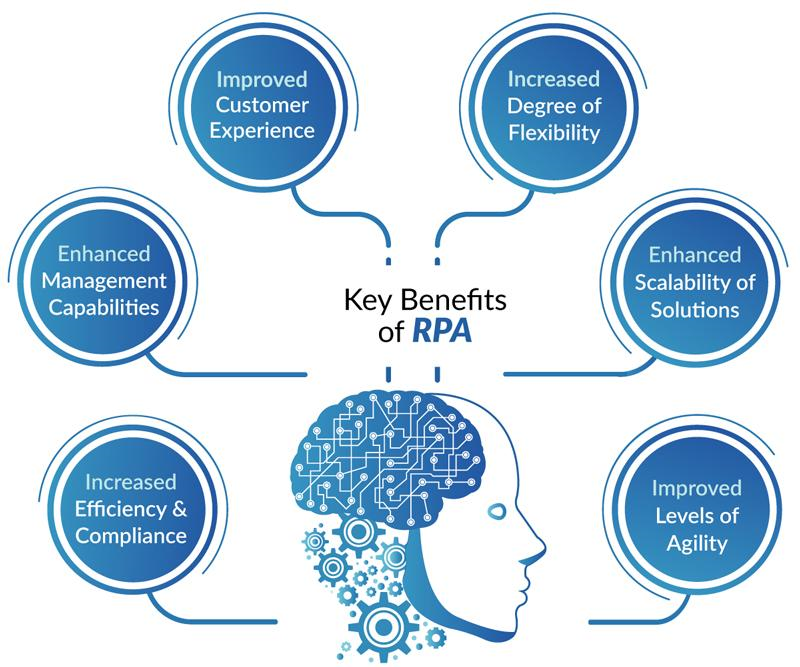 You will have strategic exposure to developing the business prototype and evaluating different operating models and their relevance.
Our RPA training institute trains you on how to analyze the sourcing options before choosing a vendor for automating your peculiar process and applying the comparisons on the basis of the pricing models and workable factors.
Creating and planning a framework for a particular automation is the most important part since it provides you with the base blueprint of the entire workload. So we will train you so as to guide you choose the pilot project and determine the time frame. You will evaluate the pilot project stages and analyze the scale of the process, thus molding yourselves to be the best practitioner of RPA technology.
Why Hope Tutors for your RPA Training?
When it comes to RPA, there is no better choice than our best RPA training institute in Chennai. We are known for our versatile training style and custom-designed course syllabus.
We have the best training faculty and all of our trainers are working automation professional with several years of active experience. They will guide you thoroughly through the training curriculum with the utmost practicality and theoretical applicability of the RPA course.
Our RPA training in Chennai provides our students with a balanced approach to learning the course, that is, almost half of the training session is spent to real-time hands-on training mode that helps you get a birds-eye-view of the concepts you have just learned.
We just do not stop with the RPA course certification training, we provide you with the 100% job assurance and provide you with the extensive job searching assistance. We help you with the RPA interview questions and other materials to prepare you for the job interview.
You can reach out to us any time throughout the duration of the course. We create a WhatsApp forum along with your trainer and fellow students, a platform where you can clarify your doubts and other queries and interact with the trainer.
You can request us a free demo session and once you are convinced, you can join us and attend the RPA classes in Chennai at the time of your convenience on either weekdays or weekends.
RPA Online Training
To make the learning much easier, our best RPA online training institute in Chennai arranges our RPA training classes online as well. You will have the same learning experience as you would in a classroom session.
RPA Job Opportunities
According to a report, the figure of RPA's worth would reach as much as $2.9 billion by the year 2021 – a year within our reach. Companies are going to reap the benefits of the reduced business cost that would go as far as a trillion of Dollars. All these reports testify to the fact that RPA's growth is on the rise and plenty of jobs are created every day for skilled RPA professionals.
Since the human workforce is prone to commit inadvertent errors, RPA is becoming a trusted source of business processes as automating those risk-ridden tasks would drastically reduce a large number of complications. Considering this, and as RPA comes along with other key cognitive abilities, it is relied upon by thousands of companies all over the world.
Once RPA is subjected to automate menial and repetitive tasks, the human men-power these tasks have been consuming would be utilized to perform far better tasks that demand the utmost skill and assistance of humans. So, as opposed to the popular misconception, RPA would rather increase the job opportunities for human and the jobs will not in any way plummet and drop.
Retail industries, healthcare, telecommunications, logistics, manufacturing, banking, human resources, saving funds, and much more business sectors are adopting the RPA technology for its highly innovative and technically feasible offerings.
Who should take the RPA course?
Business analysts
Senior IT professionals
Business executives
Analytical engineers
And anyone with keen eyes for the growing IT technologies can take our RPA training in Chennai.
RPA Trending Tools
Course Curriculum
A brief introduction to RPA
What is Robotic Process Automation (RPA)?

00:00:00

Benefits and Limitation of RPA

00:00:00

RPA Lifecycle

00:00:00

Get started with UiPath
Understanding UiPath RPA Platform

00:00:00

Installing UiPath Studio Community Edition

00:00:00

Creating our first Robot in UiPath Studio

00:00:00

Variables, Data Types and Control Flow
Variables & Data Types in UiPath

00:00:00

Understanding UiPath Activities & Packages

00:00:00

Control Flows in UiPath

00:00:00

Data Manipulation
Array, List, Dictionary and Data Tables

00:00:00

String, Date and Numerical Functions in UiPath

00:00:00

RegEx (Regular Expressions) Builder in UiPath

00:00:00

Excel & Data Tables
CSV Activities in UiPath

00:00:00

Excel Activities – App Integration vs System

00:00:00

DataTable Activities

00:00:00

UI Automation
Different Types of Recordings UiPath

00:00:00

Input and Output Activities & Methods

00:00:00

Difference between Modern and Classic Design

00:00:00

Selectors
Understanding selectors and its types

00:00:00

UI Explorer and Fine-tuning the selectors

00:00:00

Using wildcard and variable with selectors

00:00:00

Error and Exception Handling
Understanding Error and Exception

00:00:00

Error Handing Activities in UiPath

00:00:00

Understanding Global Handler

00:00:00

PDF & Email Automation
Understanding PDF Activities

00:00:00

Understanding OCR

00:00:00

Various Email Automation Activities in UiPath

00:00:00

Image & Text Automation
Why Image & Text activities are required?

00:00:00

Text Activities in UiPath

00:00:00

Image Activities in UiPath

00:00:00

Debugging & Project Organization
Debugging Features in UiPath

00:00:00

Key considerations in Project Organization

00:00:00

Quick tour to UiPath Orchestrator
Underrating UiPath Orchestrator

00:00:00

Classic and Modern Folders in Orchestrator

00:00:00

Orchestrator for Developers
Create, provision and connect robots

00:00:00

Publish projects from Studio and configure in Orchestrator

00:00:00

Create, manage and execute process

00:00:00

Understanding triggers

00:00:00

Create and manage Assets

00:00:00

Create and manage Queue

00:00:00

RE Framework
Introduction to State Machines

00:00:00

RE Framework overview

00:00:00

Understanding the XAML file in RE Framework

00:00:00

Executing an end to end use case in RE Framework

00:00:00
Course Reviews
5 stars

20

4 stars

6

3 stars

0

2 stars

0

1 stars

0