Computer Vision Training
Hope Tutors offers the best Computer Vision Course in Chennai. We provide this course with the advanced course module. We design this course in such a way which fit the people who are willing to learn. Even they don't have any prerequisite knowledge of Computer Vision.
We design this course for your successful carrier. We will teach you the fundamental skills for Computer Vision Course. We will train you in new trends, Practices as well as in all aspects. Also, we will concentrate on training you with industrial expectation. The course covers all topics in exam point of view.
Hope Tutors provides the best Training in Chennai at affordable fees. We designed the course module as that you can learn. We will make you master in the concepts of Computer Vision.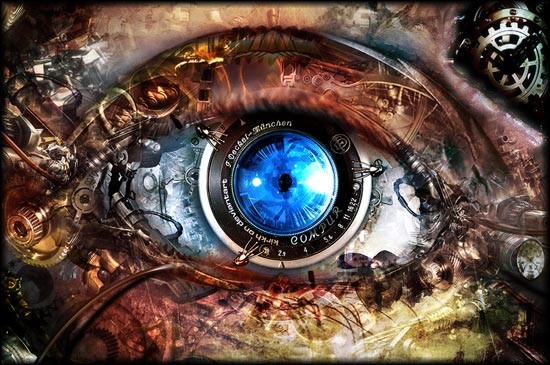 Why you should take the Computer Vision course in Chennai with us?
Self-Paced Learning Videos
We provide the complete Computer Vision course material. We will also provide the Classroom recorded videos for the course. It will coordinate all topics so you can easily understand the concepts. You can also refer the videos as well as material. We also provide you the access to Queries forum. It will help you to resolve your issues on the Lessons.
Flexible Timings
We provide you the great advantage. When comparing to other institutes, we provide both offline and Online Classes. You can choose as per convenient of your own. We can arrange a free Computer Vision Course Demo Session too.
Advanced Course Syllabus
Our trainers have trained thousands of students in Computer Vision. We trained them for both Working expert as well as corporate clients. Training Method is dividing into the multiple modules. They are designed to prepare students for Computer Vision Course. You will also get your job ready.
Computer Vision Course Assistance
The best way to crack the course is learning the hand-on-experience. We offer Computer Vision projects. We also offer Computer Vision Dumps. This is totally free of cost. This will help you to Crack the Exam and get your course completed.
Brief Introduction to Computer Vision Course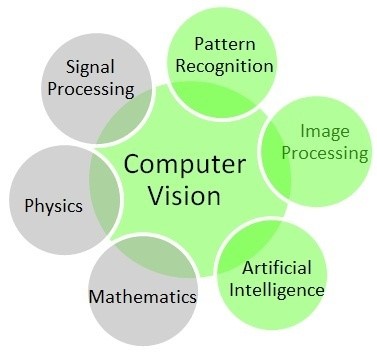 Basics of Computer Vision
This course will give you more basic introduction to the computer vision. It will include all the fundamentals of the following.
Image formation.
Camera imaging geometry.
Feature detection and matching.
Multiview geometry which will include the following.

Stereo.
Motion estimation.
Tracking.
Classification.
Technologies you will learn
At the end of the course you will completely know about the computer vision. In simple words, it is making computers to see & interpret the word. This course will mainly concentrate on the app areas of computer vision. This will help you to understand the process of digital imaging. It will cover all crucial elements that enable computer vision. They are as follows,
Digital signal processing.
Neuroscience.
Artificial intelligence.
It will also cover in detail about color, light and image formation. It will be also covering early, mid & high-level vision. We will teach all Mathematics techniques essential for computer vision. You can apply these techniques to complete computer vision tasks.
Trainings you will get
We will train you in developing the basic methods for apps. It will include the following techniques. They are,
Finding the known models in the images.
Depth recovery from the stereo.
Camera calibration.
Image stabilization.
Automated alignment.
Tracking.
Action recognition.
We will concentrate on the machine learning aspect of the CV. This is really classification theory. This is the best learned in an ML course. We train you in developing the mathematics methods. We will concentrate in the difference between theory & practice. All the algorithms will work out in the slides. In this course we will rarely use the high-level library fn. Mostly we use the low or the mid-level algorithms. This is specially used to analyze the images.

Why should you take this course?
Generally, we can say that images are universal in computing. Most of the time we may forget that images will capture the light reflected. This light will reflect from the physical scene.
We will train you the fundamentals of image formation and analysis. We will guide to extract the information about the pixel level.
All the above skill will help you in operating the images. The images may be in the context-aware manner. We can able to combine the images from multiple scenarios.
Who should take this course?
This course is best for one who is having interested in computer vision. It will suite for who bonded with mathematics concepts of computer vision. You should know the following knowledge before learning this course. They are,
Basic programming skills.
Experience especially in MATLAB.
Basic linear algebra.
3D co-ordinate systems and transformations.
Basic calculus.
Basic probability.
This course will provide a good platform for you in your carrier. After you completed this course, you will be the preferred candidate.
What are the Companies which uses Computer Vision?
Following are the best startup companies for the Computer Vision. They are as follows,
Corseco Technologies
Intello Labs
MintM
KrishiHub
Playment
Prakshep
SensoVision Systems
SigTuple
Streamoid Technologies
Uncanny Vision
SenseTime
Megvii
Nauto
Hawk-Eye
OrCam
Orbital Insight Inc
Airobotics
Zebra Medical Vision
CloudWalk Technology
Salary Trends
You may get almost $74,452 – $160,509 as average salary. Once you done with this course, you will be most preferring candidate. Most of the companies will show interest in hiring you.
This course will surely act as a block breaker in your carrier. Once you completed this course you may find number of offers.
We hope you will understand, how we train you in this course. Let your carrier start with our Hope Tutors. All the very best for your bright features. Be with hope and be with our Hope.
Course Reviews
5 stars

30

4 stars

18

3 stars

0

2 stars

0

1 stars

0