Augmented Reality Training
In Chennai, Hope Tutors coordinate Augmented Reality Training. The course design assures your simplicity. So, even the newbie can understand the complete concept of the course.
We will train you in new trends, Practices as well as in all aspects. Also, we will concentrate on Augmented Reality Training you with industrial expectation. The course covers all topics in exam point of view.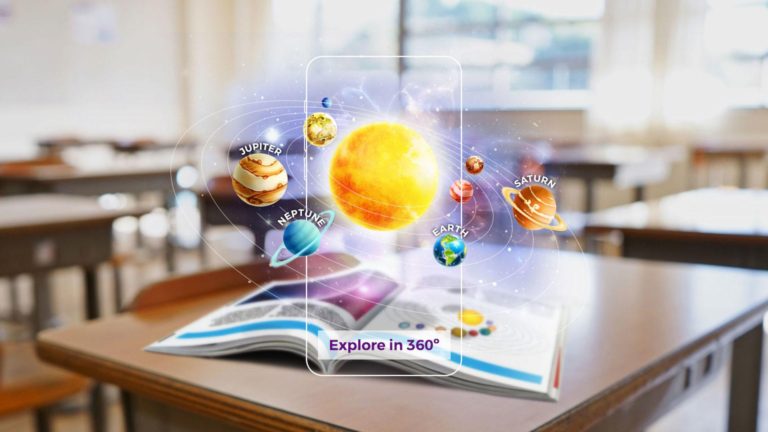 Why you should take the Augmented Reality course in Chennai with us?
Self-Paced Learning Videos
We provide the complete Augmented reality course material. We will also provide the Classroom recorded videos for this course. It will coordinate all topics so you can easily understand the concepts. You can also refer the videos as well as material. We also provide you the access to Queries forum. It will help you to resolve your issues on the Lessons.
Flexible Timings
We provide you the great advantage. When comparing to other institutes, we provide both offline and Online Classes. You can choose as per the convenience of your own. We can arrange a free Augmented Reality Course Demo Session too.
Advanced Course Syllabus
Our trainers have trained thousands of students in the Augment Reality Course. We trained them for both Working experts as well as corporate clients. Training Method is dividing into the multiple modules. They are designed to prepare students for the Augment Reality Course. They will also get their job ready.
Augment Reality Course Assistance
The best way to crack the course is by learning the hand-on-experience. We offer Augment Reality projects. We also offer Augment Reality Dumps. This is totally free of cost. This will help you to Crack the Exam and get your course completed.
Brief Overview of Augment Reality Course
VR refers to Virtual Reality. AR is the short form for Augment Reality. VR and AR are today's trend-setting technologies. It is available in diverse fields. Following are some of the field with VR and AR. They are,
Software.
Education.
Advertisement.
Healthcare.
Retail.
Medicine.
Tourism.
Entertainment.
Interior.
Fashion.
These technologies are also used in other fields. The reason is they provide enhanced consumer experience.
Virtual reality can transpose the user. In other words, it takes the user to different visual place. This is possible by using closed visors or goggles. VR blocks out the room and puts our presence anywhere else.
AR takes the user current reality and adds something to it. It means it will not move us elsewhere. It simply "augments" our current state of presence, often with clear visors.
Samsung is now ready to introduce its Monitor less AR glasses. It will connect to phones or PCs via WIFI. It will also replace the screen on those devices.
Popular Companies in AR and VR
Following are some of the popular companies in the field of AR and VR. They are,
| | | |
| --- | --- | --- |
| S.NO | Company Name | Logo |
| 1. | Google | |
| 2. | Wipro Technologies | |
| 3. | Infosys | |
| 4. | Apple | |
| 5. | Samsung | |
| 6. | Facebook | |
What skills will you learn?

Following are the module which we cover in this course. They are,
This module introduces the fundamental concepts of 3D development. We will teach you to use 2D and 3D software to create 3D graphics applications. We train you in C# Programming. This will enable you to add interactivity to an app.
We will train you to design and develop rich UI as well as UE for 3D apps. The module completes with a VR game creation. This will help you to learn about the 3D development process using VR
The module begins with an introduction to core AR and VR concepts. It allows you to explore the AR & VR platforms and their apps in the industry. We train you to collect & visualize data for apps and create 2D & 3D assets. Then we will teach about the integration of collected assets.
The collected assets will be with programming logic inside the game engine. Finally, we guide you in the development of a VR simulation. We will train you in the development of AR mobile apps.
AR/VR Integration with Online Services
This module trains you about the business requirements for building AR & VR apps. We introduce you to the concept of Web technologies and database. We also introduce you in the integration of AR and VR with business apps. We complete with publishing apps on IOS AppStore, Android Play Store & Browser.
This module is the practical project-based module. We begin with the training you on developing custom editor tools. Training will cover extending Unity's performance. The performance will be with the development of custom plug-ins.
The concepts learned along with the knowledge on apps of Unity. It will also cover the different use cases used by you. It will demonstrate the ability to gestate & develop real-time apps.
Who should take this course?
Anyone with the bachelor's degree. They should be with the programming knowledge can apply for this course. Students who are in the 2nd year of their UG can also apply.
Course Duration
The duration of the course will be 1 Year.
Destination after the Course
Following is the role you can play after completing this course. They are,
AR/VR Unity Developer.
UX Designer – AR/VR.
Unity 3D Developer.
AR/VR Simulation Engineer.
Unity 3D Programmer.
AR/VR Engineer.
AR / VR Designer.
AR/ VR Developer.
AR/VR/Game Developer.
AR/VR/MR Architect.
VR UI/UX Artist.
VR/AR Modeling Artist.
Web VR Developer.
Virtual Reality Creative Lead.
Game Artist – AR/VR
Salary Trends
| | | |
| --- | --- | --- |
| S: NO | Destination | Highest Salary |
| 1 | Software Engineer | 3,00,000 |
| 2 | Software Developer | 3,31,002 |
| 3 | Sr. Software Engineer / Developer / Programmer | 10,00,000 |
| 4 | Senior Software Engineer | 10,70,000 |
| 5 | Information Technology Specialist | 13,00,000 |
| 6 | Senior Technical Writer | 14,00,000 |
| 7 | Senior Software Architect | 21,99,999 |
Recorded Sessions
We provide the video recordings of our classroom sessions and you can rewind and go back for your immediate and future references.



Flexible Timings



The training sessions are customized to the preferences of the students and the session timing is designed to be flexible.



Practical Case Studies



We provide real-time case studies. The materials are purposefully hand-picked to serve the needs of the students.



Communal Forum



We have created a WhatsApp community forum, where you can converse and develop your skills.



Lifetime Access



You will have lifetime and unending access to wealth of our course resources.



Placement Support



We offer you job placement guidance by providing rich interview questions materials and job recruitment
Course Reviews
5 stars

30

4 stars

18

3 stars

0

2 stars

0

1 stars

0