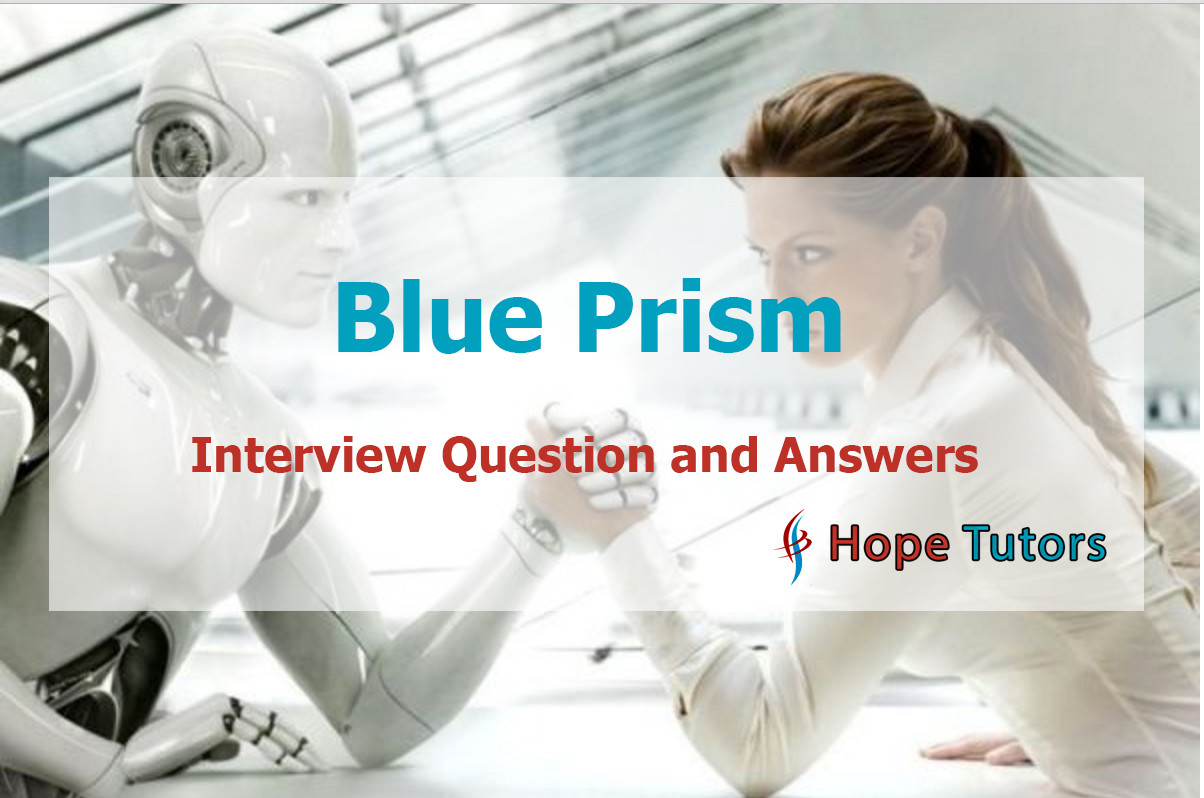 Blue Prism Interview Questions and Answers
Question 1What are the different kinds of spy modes in Blue Prism?
Answer
There are generally 4 different types of spy modes widely used in Blue Prism automation system. They are:
HTML
Accessibility Mode
Win-32
Regional Mode
Question 2Where win-32 spy mode can be used?
Answer :Win-32 spy mode is an important interaction oriented application that can be used in Windows application, a Browser application, Java application, and mainframe applications. These four platforms are the major consumers of win-32 spy mode.
Question 3What is Blueprism?
Answer :Generally, when we have to run a large volume of data, we use workqueue concept and its implications. This much-discussed concept in automation sectors helps to avoid duplication. It also helps to re-run the already existing process, thus saving up a lot of time.
It also helps to handle many exception errors and to run multi-bots. And importantly these multi-bots is very important to reduce the time needed for the operations. So when it comes to the critical phase the assistance of workqueue does wonder.
Question 4What are the main tabs in Blue Prism?
Answer
:It is very essential to learn the main tab that contains the main links to the many important tools.
Usually, there are 5 important tabs to be found in the Blue Prism application.
Home
Studio
Control Room
Dashboard
Release
System
Question 5Why Blue Prism dashboard?
Answer :
The dashboard is one of the tabs arranged in the Blue Prism application. This dashboard provides some essential toolkits options that leads the user to the automation process. This dashboard serves as the connector between the blue prism front-end code with the translation process of the business process according to the user's likings.
Question 6
What is the purpose of Resource?
Answer
The major purpose of Resource application is to show a list of systems that are connected to the Blue Prism's main server. Thus we can see the availability the live systems that are in the process of automating the particular business process.
As a Blue Prism developer, we can see the Resource application in system tab, session management and through the currently available various resources in the system.
Question 7
What are the sections in the session management?
Answer
:
In the session management environment, usually, there are three active sections.
Available resources (which shows the live resources being connected and executed)
Available processes ( list of already published processes)
Environment
Question 8
What are the stage of exceptional handling?
When we have to process exceptional handling, there are three main phases on the go.
Resuming a standby process is the first thing to do during exceptional handling. And then we begin the process of recovering the saved and the running functionality. And at the end of the rope, we go to the Exception phase and finish off the process of exceptional handling in Blue Prism tool.
Related Courses