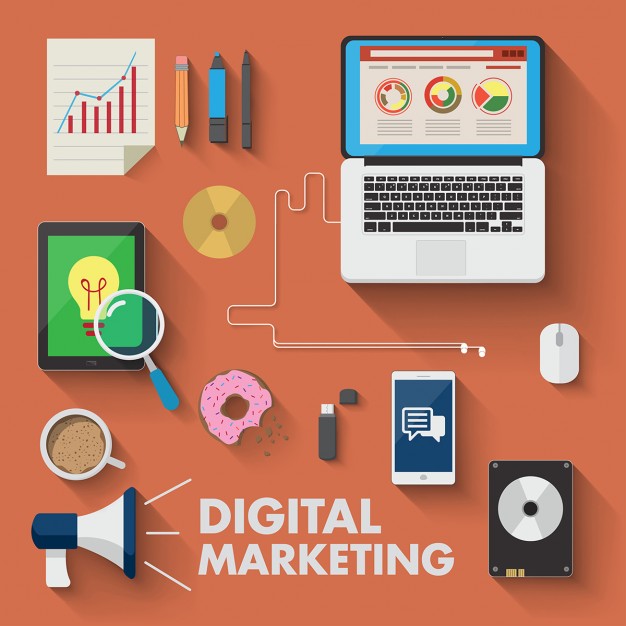 Business enterprises are seeing an unprecedented boom lately with the arrival of advanced marketing technologies. It is inevitable to have certain marketing campaigns in order to promote your products. Whether it is as small as a computer hardware or an advanced high-quality software, without the effort invested in marketing that particular product it is not that easy to get the product reachable to the masses.
So since the inception of the commercial world, various methods have been tried and tested for marketing. But since the arrival of the digital economy, we are blessed with this new advancement – Digital Marketing.
With the vast support of internet and E-mail, companies and organizations – no matter their economical size – make use of various digital marketing tools to promote their products and other manufactured tools. One other important strategic aspect is content marketing. We create and promote various content assets for the purpose of precipitate the growth of traffic, brand awareness, lead generation, and customers. Some of the widely used mediums for content marketing are infographics, blogs, E-books, and online brochures.
The social media practice promotes your brand and your content on social media platforms to enrich brand awareness, drive traffic, and create productive and useful leads for your business. The channels such as Facebook, Twitter, YouTube, and Instagram are the best platforms to market digitally.
As digital marketers are solely responsible for driving brand awareness and lead generation via all the digital platforms they need to be with utter command of the skills they are required. So a good training is very important to help you keep on track. The main focus of a digital marketer is on a different key performance indicator for each platform so they can aptly measure the performance of the company.
So now a considerable revelation is circulating in the market, that there is a notable skill gap in the digital marketing sector. This skill gap can only be filled up by highly skilled digital marketing professionals with higher technical and marketing expertise.
There are many disciplines of digital marketing and all of them serves to meet the particular end of the campaign. Search Engine Optimization (SEO), Search Engine Marketing (SEM), content marketing, video marketing, Email marketing, paid advertising, online branding, user experience design (UX), and online business development are some of the well-known and essential discipline you have to aware of to make yourself exceptional in the growing field of digital marketing.
In addition to these technical sides, you also have to be equipped with the ability to capture the trends in the culture of your product and you should possess the expertise and enough knowledge to figure out the recurring patterns and models in the peculiar manner in your field. You should have the potential to read the current mindset of the masses and how to subtly instil them with the knowledge of your product.
In short, the psychological aspect has to be noted and you need to follow all the recent upgrades and trendy methods to attract people towards your products. So our Hope Tutors provides you with the best digital marketing training you will ever have. We have designed our course so as to help you see and learn the digital marketing nuances in a hands-on and real-time way. We have a set of customized tools to train you well enough into the various media prototypes and technical aspects of the field of digital marketing.
We have real-time working professionals in the digital marketing sector as our faculty of trainers with sufficient experience in all the marketing methods.