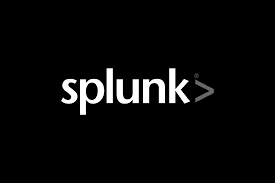 Why we need Splunk Certification to Upskill our Career?
What is Splunk?
Splunk is the software technology. This provides engines for the below operations.
Searching.
Monitoring.
Visualizing.
Analyzing.
Acting on the voluminous stream of the real-time data. It is wide app and suitable to make it versatile technologies. Following are few popular sectors which uses this Splunk enterprises.
Universities.
Above 6,000 enterprises.
Service provider in 90 countries.
Government agencies.
This gains more Operation Intelligences – Hortonworks.
It does not require complicating DB, custom parser, connectors / controls. So, this can work more efficiently. This is with the help of the web browsers as well as an algorithm. This uses as the cloud app which is more scalable & reliable.
The technology has many features. Following are few of them. They are,
Easy scalabile
Fast installation.
Retentions without losing the granular and more.
It gives the technology a simple distinctive competitive edge. This spots threat which posed by the user behaviors.
For the past few years we can see that there is a substantial growth with the generation of data of machine logs. This is because of increasing demands for the machines and usage of the IoT devyears. These IoT devices includes the following. They are,
Network Devices.
Sensors.
Actuators.
Voice Assistants.
It is very complex for understanding the data which the machine generates. This is not in the structured format as well as difficult for analyzing. But, analyzing such data is much more important. This is because solutions for many of the problems hidden in the data. This helps us to understand the customer behaviors as well as their requirements. This is the critical aspects for providing the better services. However, for analyzing all such data is not very simple task.
Splunk is scalable, advanced as well as potent technology. This indexes & search log files which stores in the system. Also, this analyzes all machine-generated data. It provides more operational intelligence.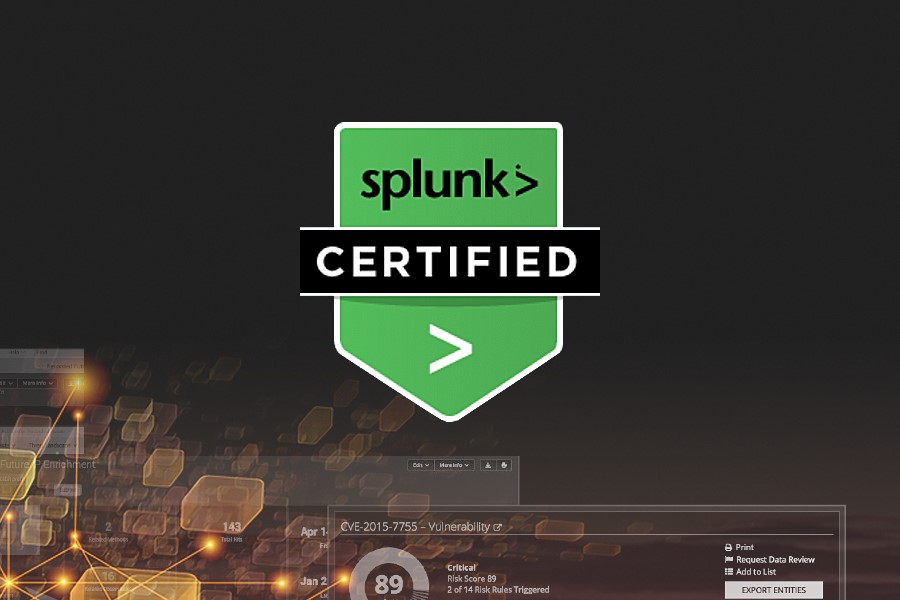 Technologies rely on the Splunk:
Few technologies which relies on the Splunk are as follows. They are,
Machine Learnings.
Security.
Big Data.
IoTs.
Let's see this in detail.
Machine Learnings:
The problem which many of the Data Scientists face is very simple. Really, they do not understand the data. If these data contain more irrelevant information, then the ML Algorithms may not perform well. In this area we require Splunk. Problem solving is simple with splunk.
Security:
The Splunk Enterprises Security is nerve center of a security ecosystem. It gives the teams about the information. It is very easy to detect quickly & respond to many internal as well as external attacks.
Big Data:
The software of the Splunk can collect & index any of the machine data in the real time. So, we can perform the following with it. They are,
Explore.
Search.
Analyze.
Navigate.
Visualize all our data.
IoTs:
The Customers are generally using this Splunk. This is to mine the data from IoT to perform everything. This is from monitoring energy consumptions to secure more copyright of the data.
The Splunk Advantages: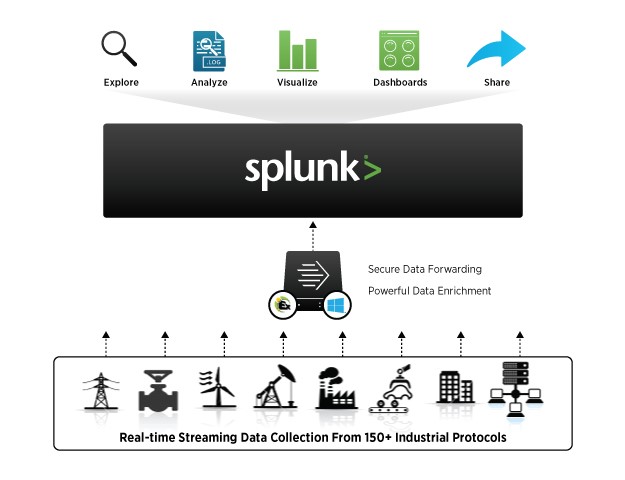 Following are some of the advantages of Splunk. They are,
Data inputs may be in any formats and is no limitations.
We don't need any separate databases. Especially like SQL / Oracle. Splunk will store all such data in this Indexers.
Searches uses simple term with the SPL.
We can identify & resolve more issues 70% more faster.
We can predict any amount of the resources. This mainly requires for the scaling up of the infrastructures.
Not even a single point of the failure encounters.
Splunk basic certifications:
Companies like Domino's, Coca-Cola, BOSCH, Adobe, Asics and more uses this Splunk. The Splunk products generally uses for the following. They are,
This is for getting different IT & business answers especially from the machine data.
There are three Basic Certifications. They are,
Core Certified Users
Core Certified Power Users.
Enterprises Certified Admins.
Let's see this in the below session.
Core Certified User:
This can perform the following. They are,
Use fields.
Search.
Use lookups.
Create the basic statistical report.
Dashboard in Enterprise / Splunk Cloud Platform.
The certification demonstrates an individual ability for navigation. Mainly it will use the software of Splunk.
Core Certified Power Users:
This has the basic understanding about the following. They are,
SPL search.
create tags.
Reporting commands.
Use macros.
Event types.
Normalize all these data with a Common Information Models. This will be in either of the Splunk Enterprises / Splunk Cloud Platform.
Enterprise Certified Admins:
Indexers.
Getting data into Splunk.
Search heads.
Configuration.
License management.
Monitoring.
This is a moderate level certification. It is especially for the Enterprise Admins. It demonstrates an ability of everyone. This is to support the day-to-day admin environment of the Splunk Enterprise.
Why we should take this Splunk certification course?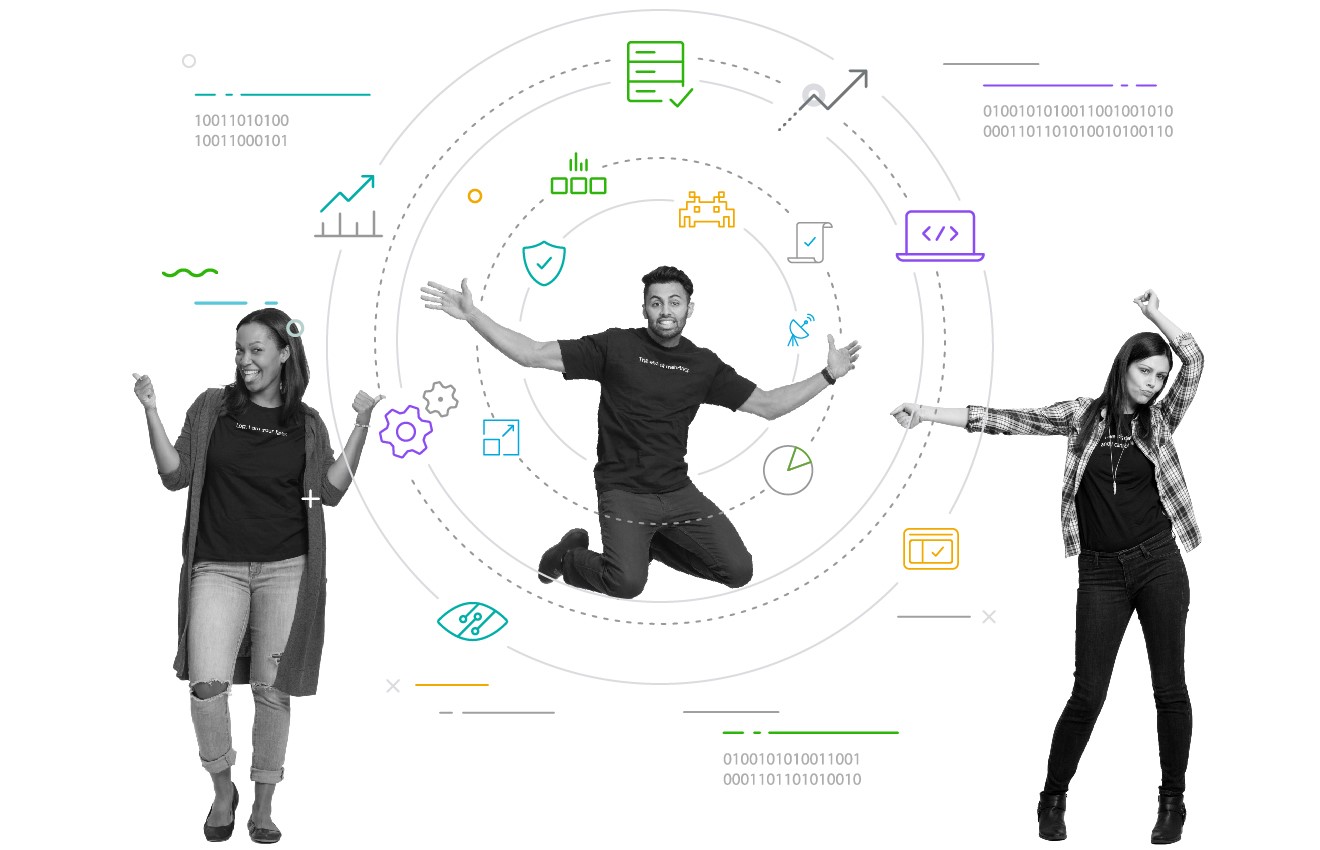 Splunk is one of the popular tools. It is used to parsing the huge volume of the data. It is also used to deriving the valuable insight from it. Generally, the training in this Splunk domain is used to gain the definitive edges. This is when it comes to deployment of the Splunk in the mission-critical apps. You will gain big salaries.
Scope of Splunk:
It is widely spread apps. Easy to installation have made Splunk immensely popular. Especially in the field of Big Data Analytics. It has remained successful in creating a solid impact. This is particularly on the leading tech firms. This is from low-profile Big Data companies to the most popular tech players.
Currently, Splunk is aiming for $880 million in revenues. At the current growth rate, it looks like it would be hitting $1 billion. Sometime before the end of this year – David F. Conte, Chief Financial Officer and SVP, Splunk.
With its growing market share and demand, this technology will set a benchmark. This rivals with more advancement in its infrastructure.
How will Splunk help in your career growth?
There are continuous changes in Big Data every day. This leads for numerous technologies are coming into the Field. However, few of them have made a mark with their performance. Splunk is one of such booming technologies. Following are the reason for an attractive to this field. They are,
Its growing demand.
Suitable to candidates with diverse educational backgrounds.
If you want to make a career in the domain of Data Analytics, then you should learn Splunk. This will ensure you success.
Conclusion:
The above mentioned are few of the reasons why you should learn Splunk Certification? How they upskill your career? How most MNCs prefer you. Really Splunk learning will be a carrier breaker in your life.