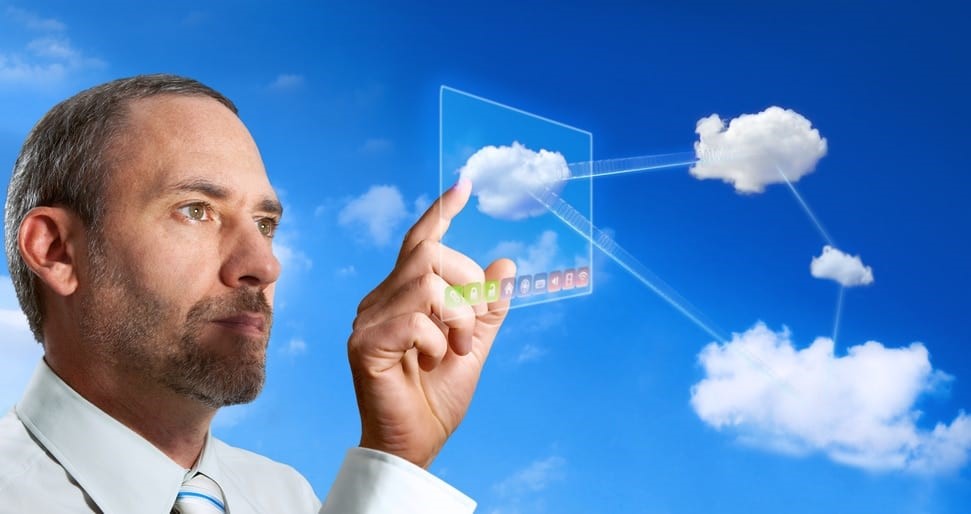 What Exactly is a Cloud Architect and How do You Become One?
Heard of a role Cloud Architect? Any idea what is this all about? How to become Cloud Architect? This is the blog for you!!
We will see Cloud Computing and role of Cloud Architect.
Cloud Computing:
Cloud computing meant to save and use data via internet. This will reduce saving the data in system memory. Tech giants GOOGLE, AMAZON, MICROSOFT, HP, etc., use cloud computing. Cloud serves all the customers who need large storage to store the data.
Cloud Customers don't need to hire their own server or external memories. Instead, they can rent from service providers. Cloud reduces worry with data Storage management.
Cloud Architecture:
Nowadays Cloud Architect is one of the most wanted job opening. The Architecture seems to be the heart of everything in the IT. It is a formal department within the field of computer. It concerns with the system design, composed as well as orchestrated. Like other architecture we can say IT architecture is an art & science.
Cloud Architecture means component & sub component needed for cloud computing. These components will consist of the Front-end-platform as well as Back-end-platform. It will also consist of the cloud-based delivery as well as network. Cloud solution will work based on the architecture procedure and method.

Cloud Architect:
A cloud architect is an IT specialist. They will be responsible for the deployment of cloud computing strategy. This will include the cloud adoption plan as well as the cloud app design. This will also include the cloud management as well as monitoring. The cloud architect will oversee the architect of the app. They will also concentrate on the deployment in the cloud environment.

Main roles of Cloud Architect are

Understand the customer needs.
Migration of existing system in to Cloud.
Understand the competitive advantages of Cloud Solutions.
Cloud Architects also will decide vendors to connect for business. They are key decision makers about what standards to adopt. Cloud Architects are responsible for complete systems. They will look in to build and release management as well. Overall, Cloud Architect is a very important role in a Company.
How to become a Cloud Architect
If you want to become a cloud architect, then you should be technically strong. You should be also strong in some non-technical skills. Let's see in detail about these skills in the following sections.
Technical skill
To become cloud architect, you should be strong in the following technical skills. They are,
Programming Knowledge.
Operating Skill.
Networking Skill.
Security.
Enterprise computing.
We will see in detail about the above skill.
Programming Knowledge
You should need the minimum knowledge of programming as well as scripting language. This will help you in your carrier as an architect. Python and R are most preferred.
Operating Skill
You should have good knowledge in at least one of the following OS. They are,
Ubuntu.
Solaris.
Unix.
Windows.
Linux.
Among the above-mentioned OS, the best choice is Linux. As a cloud architect you should be familiar in launching 64-bit Ubuntu 14.04 LTS, a 32-bit Red Hat Enterprises LINUX 7.1. You should also know about Microsoft Windows server 2012 R2 base machine language. You should know the concept, its advantages as well as disadvantage. Knowledge about when to use different type of OS should be must.
Networking Skill
You should have good knowledge about the networking skill. You should be familiar with TCP/IP Address, HTTP as well as DNS. These will help you in your carrier as a cloud architect.
Security
Security plays a major role in the field of cloud architect. You should be most familiar with the concept of the Security. This will help you in your carrier as a cloud architect. For example, The basic security concept of the Firewall. This is necessary for a cloud architect. You should have knowledge about company's security issues.
Enterprise Computing
This means you should have one or more degree in the field of following disciple. They are,
Computer Science.
MIS.
Information Technologies.
You should have good knowledge in how we will use information technologies. Being a cloud architect, you should be good at building blocks of IT. These will include the following areas. They are,
Client system and applications.
Networking.
Infrastructure.
Data center.
Programming Language.
Web tools and technologies.
Database.
Big data.
ERP.
You should be an expert in at least one of these technologies. You should be expert in the knowledge of what you should require during construction. Also, for the maintenance work. This is sometimes known as a "T- shaped skill profile".
Non-Technical Skill
To become cloud architect, you should be strong in some non-technical skills. They are,
Communication Skill.
Asking the right questions.
Planning as well as Organizing skill.
Leadership skill.
Strategy / Business sense.
We will see in detail about the above skill.
Communication Skill
Contacting clearly, directly and confidently gives you more important. Cloud architect should be good in contact. You must able to conduct meetings. You should manage all kind of people. They are as follows.
C-level Executive.
Managers.
Technical Experts.
End Users or customers.
Asking the right questions
The most important skill is the analytic as well as insatiable skill. You as a cloud architect must ask the right questions. You should listen the answer carefully. It will help you in designing the exact need of the users. It will provide a proper performance, security and integrity.
Planning as well as Organizing skill.
Architect must be very strong in planning as well as organizing skill. They must decide as well as manage their plans for the project. It may take more years to complete the whole project.
Leadership skill
Cloud architect should be very strong as well as effective leadership skill. Because you are in the need to convince different teams and stakeholders. To make them believe in vision and blueprint. It will describe how the cloud environment will work in the company.
Strategy / Business sense
Cloud architect must be strong in the knowledge about business sense. You must know what is really very important to the business. Which will provide the competitive advantage to improve the profit.
AWS Certified Solution Architect – Associate A boost for Cloud Architect
Currently, industries prefer the candidate with this certificate course. Amazon Web Service conduct this course. Once you have passed this exam, you will get a greater number of openings.  Candidate with this course are more preferred. Companies which work with big data cannot do anything without AWS. So, they preferred the candidates with this course.
There are a lot of companies working with big data in AWS. They will prefer the candidate with this certified course. The possibility of the opening is endless. It will keep on growing rapidly. Becoming a certified cloud architect will be the right choice in your carrier.
Career path of the cloud architect
You will get Cloud Architect post in the middle or later stage of your career. Usually, you may get this post if you have min of 8-10 years of experience. Your experience should be a mix type. Technical contributor and team lead are some of the required roles. You should have management skills as well.