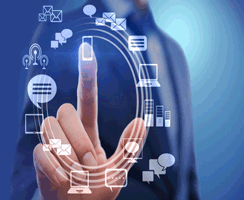 Introduction
The blockchain is a technological tour de force – Bill Gates
Being endorsed by technological innovators like Bill Gates is not a small and negligible thing. So we may have a pretty good idea of what we are dealing with here.
Heretofore an improbable dream, digital currency and digital transactions are the innovative features of BlockChain that are relied upon by millions of business solutions executives, thus creating millions of jobs every year.
 Why Blockchain? What's so fabulous about it?
Simply put, Blockchain is widely welcomed as an ingenious technological revolution for its unprecedented touch of trusted transactions without the breach of security. Blockchain and its product of digital money Bitcoin are ruling the technological marketplace lately.
With Blockchain, we can mitigate the transference and operations costs, multiple transaction speed, and remove the need for the intermediary.
As of the end of 2017, there are globally more than 8 million Blockchain accounts and business is booming more and more.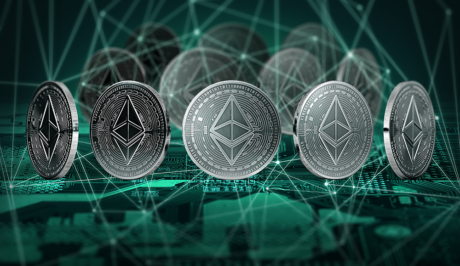 According to Indeed.com, a job-seeking portal, the global market for Blockchain technology will likely reach as far as 7.7 billion USD in 2022. So it is a general consensus that Blockchain is evolving to be a leading impetus and it is conceivable that future online business hinges on Blockchain and bitcoin currencies.
 Accenture's Next Big Move
 According to Forbes, an influential business magazine, global IT business company, Accenture has invested largely in Blockchain. The motivation behind Accenture's this big leap is to build private blockchain that can be accessed by only its clients, business partners, and customers. Accenture has identified and zeroed-in on three major domains where they have determined to merge Blockchain: Supply Chain, Financial Services, and Identity. Accenture has drafted a policy that mandates hiring software developers, business strategists, and technical architects to work with Blockchain technology.
And the reason behind adapting Blockchain is? Accenture's managing director of Blockchain David Treat has something to say. Accenture's whole agenda to switch their operations to Blockchain hinges on this single axle: Trust. Yes, obviously Blockchain's inherent design rooted in its efficiency of trusted and recorded transactions. Since multiple entities maintain the transactions, it is certainly unalterable.
Accenture's report went on to say that if their findings are implemented and run on the banking systems, banks can save up to roughly 30% of their costs and this saving is translated to billions of dollars every year.
As per the report of the Times of India, of all the 15 million global Blockchain users, India alone has the estimated user base of nearly 1.5 million. Bangalore has the largest Blockchain openings of nearly 36%.
Despite the Ministry of Finance declaration that the government of India is a bit reluctant to dabble with cryptocurrencies, it is a good news that Indian government has formed a committee to draft a regulatory framework to the banality of the culture of virtual currencies.
In the wake of Indian government's slogan "Digital India", it is plausible and foreseeable that we are going to leap to and adapt bitcoin and Blockchain practices wholly in a short span of time.
It is highly noteworthy that in a time period of 6 months alone in 2017, jobs in Blockchain and cryptocurrencies posted on Indeed.com have seen a whopping 290% raise! This triple surge is alone a testimony to where India is going in terms of its Blockchain culture.
 Epilogue
 Financial institutions, insurance companies, federal agencies, and technology organizations are adapting to Blockchain to pull together and optimize their business solution processes.
Blockchain has made its indelible marks on farfetched fields like aesthetic design, law, project management, and communal support programs. It is safe to claim that there is almost no institutions exists in which there is a mark of Blockchain. Such is the audacity of this technology.