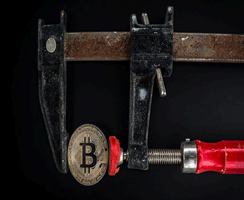 At its centre focus, blockchain technology serves to accomplish a state where the data or a ledger is to be distributed all along a digital environment. As opposed to traditional data storage systems, where the data is stored in centralized servers and server clusters, blockchain generates exact copies of its ledger and deposits it on countless computers.  A considerable number of these computers validates each and every new record before it is admitted for the registrations. Once the entry is granted, that particular record is stored in the ledger and accessible to all across the network of participating computer nodes.
Now there is a strong reason for the penchant for Blockchain. The advanced and innovative technologies of cryptography and cybersecurity research have exposed the subtle inner workings that render blockchain not only reliable but also a fail-safe platform to transmit and exchange classified information. Centralized point of access is eliminated from Blockchain at all that it is exempt from all failures and is virtually unbreakable.
So with this amount of high credentials, the future career opportunities abound and hinges on Blockchain.  
The future of Blockchain
As technology grows rapidly, a lot of research concerns the development and benefits of cryptography, distributed computing, and security that are outreaching almost every IT and financial sectors. Cryptocurrency mining is becoming a popular concept that is gaining immense support.
So having even cursory knowledge about how Blockchain and cryptocurrency works will catapult your career into Blockchain that results in a high paying job, and albeit an experienced programmer has an advantage over an amateur, with just enough training you can land on big corporate companies that practice Blockchain and the culture of bitcoin.
Currently, bitcoin and ethereum are the most accessible blockchain platforms and most applications are built on one of these two. So just by having practical skills, chances are you can be hired by some of the top multinational companies.
There are some of the most valued and acclaimed key technical aspects are there that accompanies Blockchain. Although blockchains are public and all users and applications share the entire ledger, other miscellaneous blockchain known as hyper ledge offers private and permitted blockchains for a limited and predefined number of users. So jobs are abounding where even a small and limited number of parties take part.
It is interesting to note that IBM and Microsoft have invested billions of Dollars in Blockchain technology. IBM alone has dedicated 200 million USD to be invested in this technology. So it is comforting that these tech giants also moving towards Blockchain and it is noteworthy as numerous job roles will be created in the next decade. Moreover, in a detailed report, Forbes states that by the year 2024 Blockchain market will worth about 20 billion Dollars. So imagine what the future holds for Blockchain developers. The same report explains that roughly 90% of the banks in North America and Europe are dabbling with Blockchain to implement the Blockchain process in their banking and financial sectors.
Admittedly, the major beneficiary of Blockchain would be the banking corporations, since obviously they handle all the hefty monetary funds and provide other financial services. So there is going to be countless jobs for Blockchain professionals.
With this in mind, our Hope Tutors best Blockchain training in Chennai. We are determined to provide the best learning experience by helping to learn all the key aspects of Blockchain and cryptocurrency technologies. With the faculty of best-experienced professionals, we provide you with all the necessary tools to learn Blockchain efficiently. Our Blockchain certification has proved to be highly valued that many of our former students are working in top MNCs.