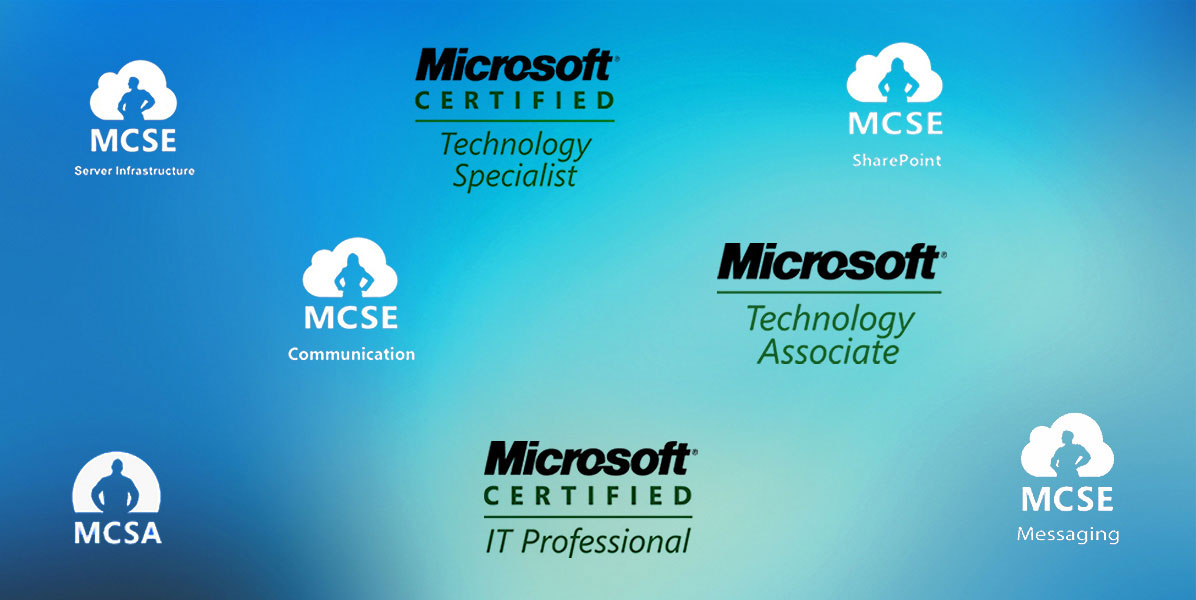 What is the Difference Between MCSA and MCSE
MCSA and MCSE are the notable and important Microsoft certifications that work as the entry point into information technology. The major difference between the MCSA and MCSE is that while MCSA is an entry point and the MCSE is somewhat advanced and designed for the Experts. The MCSA certification, which is a preferable precondition to study the MCSE, focuses mainly on operating systems (OS), servers, and web applications while the MCSE is all about private cloud computing, business intelligence (BI), server infrastructure and data platform knowledge.
Career Growth
The number of MCSA and MCSE exams taken by the aspirants towards a career goal in IT and IT professionals have dramatically enlarged because of their general trustworthy nature.
It is beyond question that getting either of these certifications will certainly improve your scope in IT, and if you have not yet had any other IT certification and the career opportunities and understanding will grow on par. Both of the certification programs can be done by taking the online Microsoft training courses.
The MCSA course is the underscoring foundation course and the MCSE course is built steadily further.  MCSE offers the skills that will help you become a qualified IT professional. The MCSA certification is a prerequisite to going for the MCSE level certification to ascertain that the knowledge is built up thoroughly and completely.
With MCSA certification, you can go on working as a database developer, computer support specialist, technical support engineer, desktop support analyst, and computer network analysts and much more. As for MCSE, you can get jobs to be information security analyst, system programmer, network manager, database designer, server administrator, and database analyst.
As you are going to work with more complicated IT solutions, the positions and probability of getting the MCSE to need a higher level of skill as you will be facing larger difficulties and challenges. Although it is a bit overwhelming, the MCSA courses will help you get the gears up to gain the necessary skills to go for the MCSE courses.
Following IT career
If the course of action is decided as to the way we want to go within IT, all that is needed of us is the dedication to understand and become a certified professional. Something like that will take us to the long and satisfying IT career.
An MCSA (Microsoft Certified Solutions Associate) professional has the whole capability to design and build technology solutions with the support of Microsoft products that includes Exchange Server, SharePoint, Lync, Windows, Windows Server, Microsoft Dynamics, and SQL Server.
It may seem the same as Microsoft Certified System Administrator, but MCSA is an entirely different credential.
Who is MCSA targeted for?
The MCSA certification is aimed at professionals who want to go into entry-level jobs in an information technology environment and who work on Microsoft-related complete platform technologies.
Because the candidate is asked to prove the depth of knowledge in managing and building various Microsoft technology solutions on both on-premise or in the cloud, some former IT knowledge is needed.
MCSE Overview
An MCSE (Microsoft Certified Solutions Expert) is someone who has stunning ability to solve difficult problems that need innovative design systems, resolutions, and complex solutions, to build and deploy, operate, manage and optimize Microsoft-based systems.
Who Is MCSE aimed for?
The MCSE certification is basically for IT professionals who wish to demonstrate their ability to build innovative solutions across several technologies, both on-premises and in the cloud. The suitable candidate is required to hold an MCSA certification to enlarge their technical expertise.
Why MCSE Certification?
The MCSE certification is good and preferable for professionals looking to enrich their career and exhibit advanced enterprise skills relevant to Microsoft technology. Those with the credential usually yield a higher earning opportunities than even that of an MCSA certification holder.
Conclusion
In order to obtain the MCSE, you have to first pass the MCSA certification exams related to your choice of MCSE track. Then you have to pass additional exams to earn the MCSE on your selected track.
Now our Hope Tutors is the best choice you will ever make to learn MCSA. We provide best-designed curriculum settings so that you can be trained to utmost perfection. All the key tools in MCSA is provided as well as the recorded video sessions and windows server interview questions for your future usage.