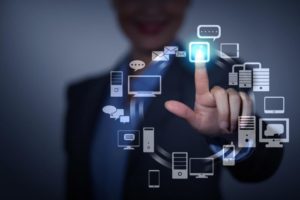 One question that lurks among the students of 21st century is: Is information technology a right choice for my career growth? Does IT have scope beyond here and now? What are the trending courses to choose after my graduation?
Well, that is going to be my concern to explain.
This is vital to know that IT has revolutionized our lives more than we had ever thought of. Every iota of our lives has been digitized and touched by this magical force for nearly half a century now. Information Technology has propelled rapid development in various job opportunities across all the fields. So no matter wherever you go, whatever you do, and wherever you work, having a good certified course, in addition, is essential to boost your career.
In the light of these considerations, our Hope Tutors training center in Chennai – one of the leading and noteworthy software training institutes – provides you some of the most trending software courses available.  Here some of the important courses are summarised.
AngularJS, AngularJS 2, 4 & 5 – Developed by Google, this Javascript-based front-end framework is widely used for the web applications development. AngularJS is indispensable for the dynamic creation of lively webpages. Reading the HTML page is the primary method thereby AngularJS sets out to create the applications with some additional tools.
AWS – cloud-computing, a single most powerful computing process ever, have far-reaching consequences for the computer technologies. Storing, processing and retrieving a data from a remote server, rather than storing in our PC or personal servers, is proved to be an effective and cost-saving method. Amazon Web Services provides fabulous services such as Platform as a Service & Software as a Service. In PaaS Amazon gives us a platform to develop, run and process our software products.  In SaaS Amazon provides, to be simple – rents us, software. With this software, we can navigate through the internet with a browser various business and individual application software.
Blue Prism – Blue Prism is a software whose fundamental purpose is to enterprise Robotic Process Automation (RPA). Blue Prism basically employs Artificial Intelligence (AI) as its predominant workforce for the increased return and prolific productivity. Although Blue Prism is built on Microsoft.Net framework, it works on multiple platforms such as Windows and Java.
Xamarin – Mobile applications are inevitable and a part of our daily lives. Thousands of applications are developed and released each day as there is a huge market for mobile Apps. Xamarin, in effect, is a software platform in which a developer could develop numerous Apps that could run on all the three main OS' – Android, iOS and Windows.
ReactJS – There is a library of pre-written JavaScript that helps a developer to develop applications based on JavaScript. Mainly administered by social networks Facebook and Instagram, ReactJS is used for building user interfaces. One peculiar feature of ReactJS is the use of virtual DOM, DOM stands for Document Object Model.
NodeJS – To execute a JavaScript NodeJS, a cross-platform and open-source server framework is used. NodeJS is mainly used to open, read, edit and distribute files from a server. Efficient web pages also can be created with NodeJS.
These are some of the most hunted-after and trending software courses in IT sector. Thankfully all the above-mentioned courses are taught in our Hope Tutors Training Institute in Chennai. Despite the innumerable amount of people graduating each year, students with some additional knowledge in these software courses tend to increase their job opportunities more.
So all said, the choice is yours to make. Join us today with Hope Tutors and we are glad to assure you 100% job placement as soon as you are with our course. Please contact us – [email protected] for further info.