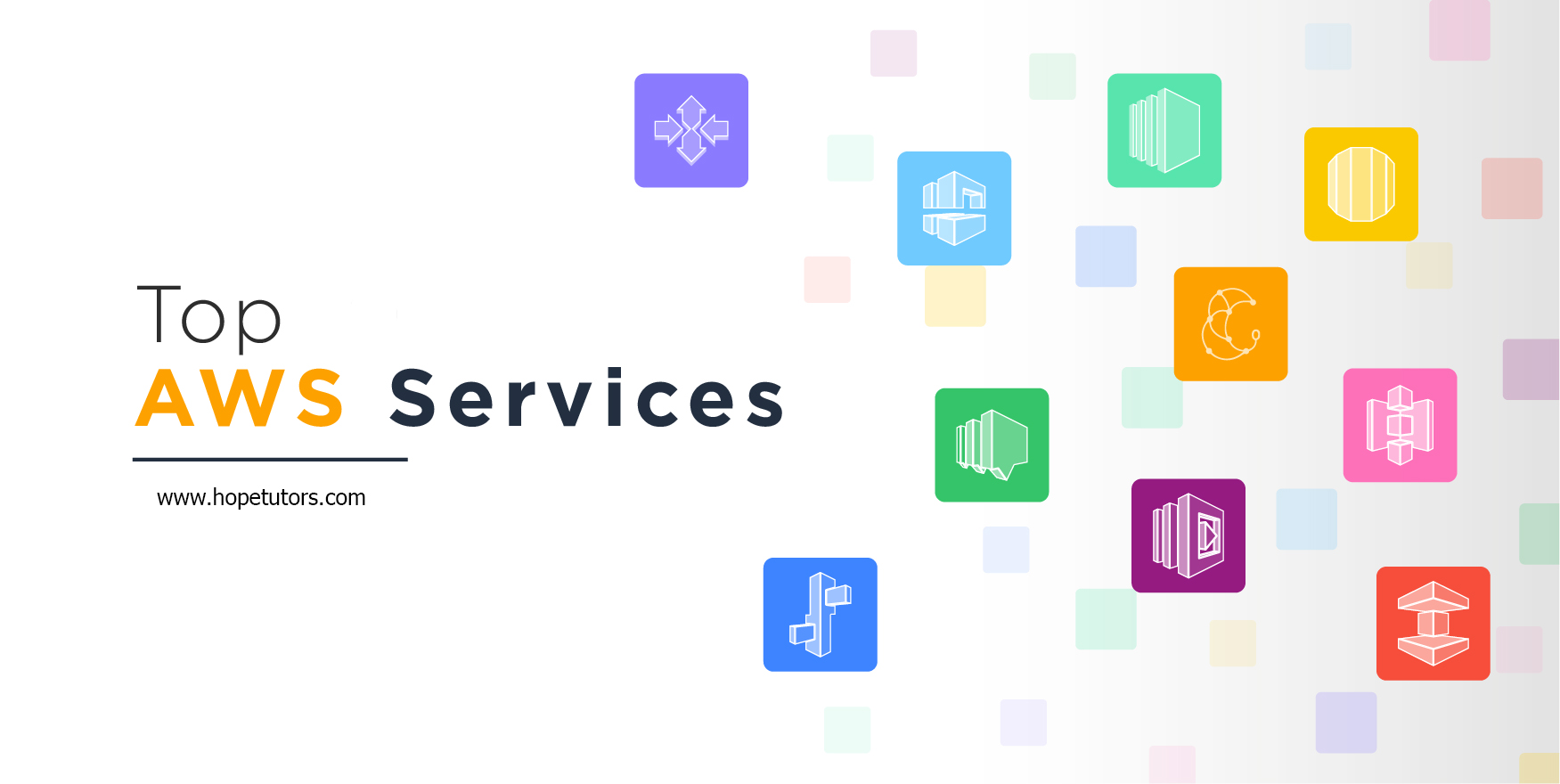 Amazon Web Services is a leading service provider of cloud computing technologies worldwide with more than 90 different sort of services. Their contribution to cloud computing is far reaching as it provides computing, networking, storage, tools for development, and database services. These different services have in their own way are well-known to have achieved plenty of market shares and thus propelling AWS to own roughly 34% of all the cloud services.
Although AWS provides several services, there are some popular ones that are widely used. So we have to familiarize ourselves with those services.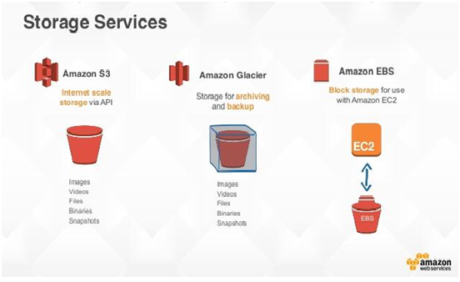 Amazon CloudFront
EC2
Amazon Simple Storage Service (S3)
Amazon Elastic Block Store (EBS)
Amazon Route 53
Amazon Virtual Private Cloud (VPC)
RDS
Amazon S3
When an instance is supported and upheld by local instance storage networks, Amazon Simple Storage Service S3 could be used in coexistence with EC2 virtual computers environment. With Amazon S3's highly efficient storage systems, it is feasible to have access to the productively scalable and reliably cost-efficient data storage facility. To carry out the systems proceedings and procedures, Amazon Machine Images (AMI) can be loaded into the storage S3 and is moved to and fro between it and EC2.
Amazon EC2
The virtual machine environment of EC2 of Amazon Web Services is packed with a pre-configured templates in advance. Amazon Machine Images (AMI) provides the needed information to launch an instance. The unique characteristic is that several instances can be launched from just one AMI. The template is generally an operating system and an application server domain.
Amazon Elastic Block Storage
Amazon Elastic Block Storage, commonly known as EBS, is a virtualized storage network environment that is the primary storage phase of AWS. With many sources of Application Programming Interfaces (APIs), we can launch and allocate the storage and engage and attach it to our concurrent servers. The backup facility can be done with the actual copy solution through GUI interfaces. By utilizing the Linux software, the performance of EBS can be enhanced profoundly and used in the virtual cloud.
Amazon Route 53
It is a highly scalable and easily affordable Domain Name System. This DNS Route 53 is allows programmable access to the service facilities that encourages the users to alter the DNS targets through web service calls. Joined with other characteristics in AWS, this permits a developer to bring up a machine in a programmable way and point to elements that have been generated through other call services like those to bring up new S3 buckets and EC2 instances.
Amazon Virtual Private Cloud (VPC)
Amazon Virtual Private Cloud (VPC) strives to provide a service that is akin to private clouds using technologies like OpenStack. Users can connect to the Internet through AWS VPC, corporate data center of the user, and other users' virtually configured private cloud.
Regards,
HopeTutors