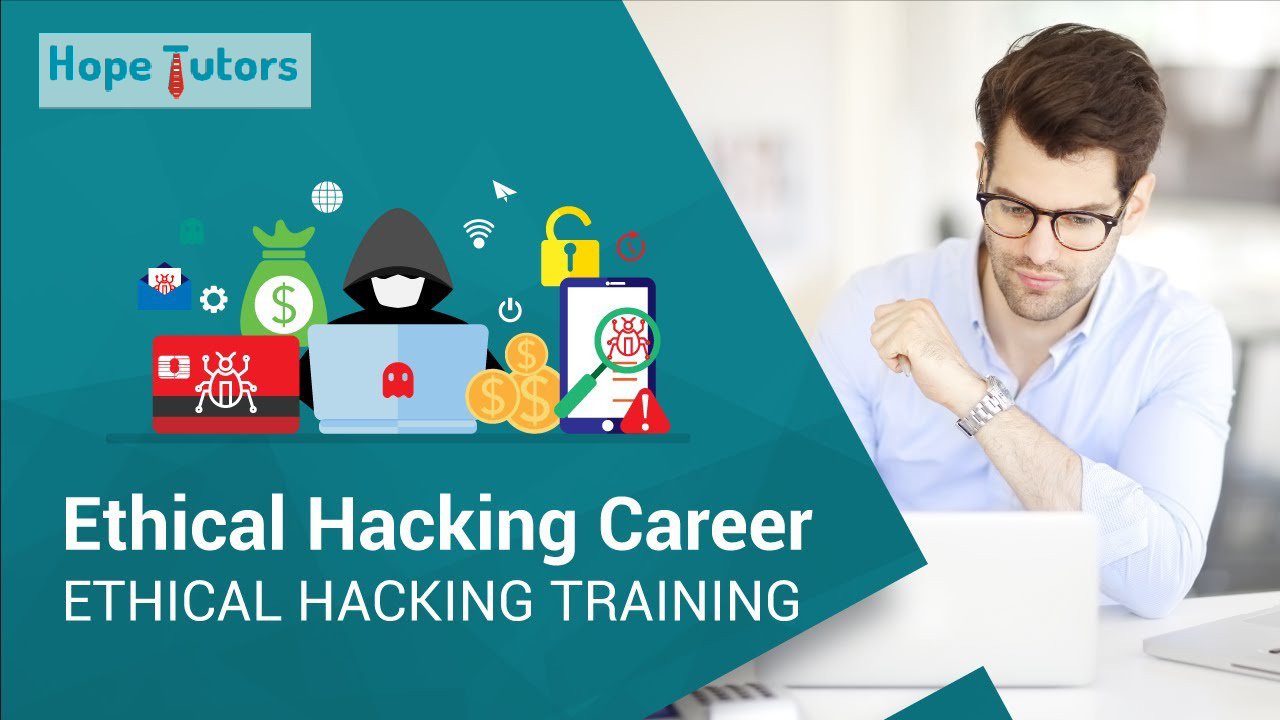 Cyber Security/Ethical Hacking has been a rewarding career option for many persons at present. The job is more challenging that you never get bored and also receive an excellent salary package. Let's explore more about the future of ethical hacking below.
What are the requirements to become an Ethical Hacker?
Based on the work field, the ethical career starts. If you wish to join the Ethical Hacker course, you should shift to an IT field. There are exceptions for people who have excellent knowledge of database, networking & operating system.
You can't just become an ethical hacker. Most of the cybersecurity jobs start with a career as tech support engineers. And then earn certifications like CISSP, CCNA and then to the precious CEH certification.
Once you acquire Ethical Hacker certification, you should follow the roles and responsibilities to climb to the better positions and salary package.
What are the roles and responsibilities of an Ethical Hacker?
Most of the people have a wrong mindset in the case of cybersecurity career that it is responsible only for penetrating testing of applications and system, but this makes no sense. There are so many roles and responsibilities available for an ethical hacker to perform.
Engaging in different methodologies of social engineering.
An ethical hacker checks whether anything evades Intrusion Prevention System, Honeypots, Intrusion Detection System, & Firewalls.
Scan both closed and open parts with the help of reconnaissance tools like NMAP and Nessus.
Examine different releases on the path by execution of vulnerability analysis.
Ethical hackers are capable of employing various strategies like bypassing, sniffing networks, hijacking web applications and web servers, wireless encryption and more.
An Ethical Hacker is capable of replicating the black hat hacker work, which is to examine the social engineering aspects and defense protocols of an enterprise.
What are the skill sets of Ethical Hackers?
People who have their career on Ethical hacking should be proficient in Networking, Operating system, and database handling. They should hold sound soft skills as they should communicate various security problems to the entire enterprise.
Cybersecurity career professionals should have other skills like
Orchestrating different attacks on networks
SQL injection, Spoofing and session hijacking
Network traffic sniffing
Exploit buffer overflow vulnerabilities
Password cracking and guessing DNS Spoofing.
They should be creative to capture what the black hat haters think and how they make use of the ingenious ways to hack the system.
What are the job profiles available on Ethical Hacking Career?
Once you have received CEH certification, you will be able to shine in roles like
Security Analyst
Ethical Hacker
Information Security Manager
Information Security Analyst
Certified Ethical Hacker
Penetration Tester.
What is the salary package of the Certified Ethical Hacker?
The starting salary of Ethical Hacker is about $50,000 and based on the experience the salary gets varied starting from $80,000.
Based on the payscale.com, the salary of the individual cybersecurity ethical hacker gets a salary package between $48,952 to $109,573. In India, it is Rs 598K as an average.
What are your views on Ethical Careers? Hope the above blog has helped you take a decision in starting your career on Cybersecurity Ethical Hacker. Pursue Ethical hacking course from top-notch training institute like Hope Tutors in Chennai for the best results.