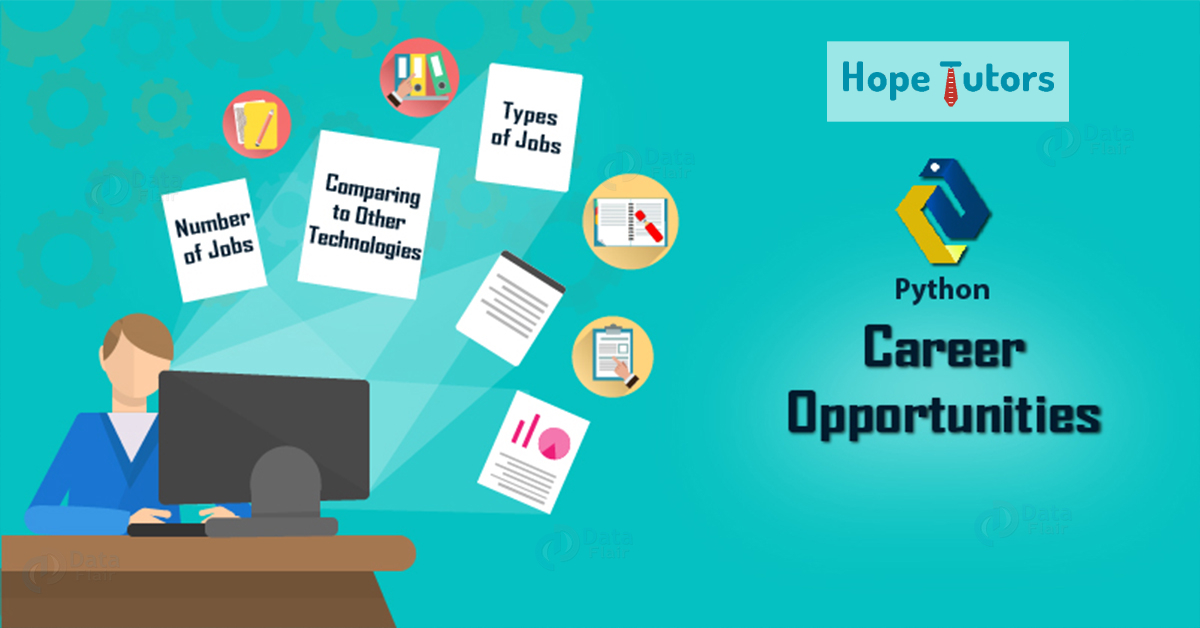 The growth of candidates who are pursuing Python is increasing day by day. This indicates that the job market for Python has a great scope in the upcoming days. Python programming language is powerful and easy to learn. Learning Python will help your career growth dramatically. In this blog, let 's explore the career opportunities of Python in-depth.
The job market of Python
Though the career prospects and demand for python are high, the number of candidates choosing Python is low compared to other programming languages. Candidates should prefer to choose Python as their career opportunity as there is an excellent number of jobs available for Python Programmers. Job sites like Naukri, Indeed and Shine, provide around 60,000 Python job listings, and this indicates the demand for Python career opportunities in India. If you need a successful career as a programmer, you should choose Python as your career choice.
Different types of Job Roles Available for Python Developers
The scope of Python is enormous in the field of data science and analysis. As in Artificial Intelligence and Machine learning, clients always love to take hidden patterns from their data pools. Here are some of the advanced job roles in Python and their career opportunities in depth.
Data Analyst
The role of data analyst includes
Look at known data from various unique perspectives.
Look at data and explore the solutions to the questions provided.
Perform analysis on a daily basis.
Address different problems in the business.
Examine the data collected with the help of related statistical techniques and tools.
Research Analyst
The role of python Research Analyst includes
Assessing precise goals in Python, parameters in the projects and the success possibilities.
Conducting various researches on the market, social context, a situation or an issue.
Analyze and execute trends in the Python industry.
Explore the behavior of the consumers.
Offer insights about the strategies which drives from sales and digital marketing.
Python Developer
The role of a Python Developer is to
Build software which is related to asset management
Make use of the logic of the server side.
Recognize and suggest different opportunities to enhance functionality and efficiency.
Write and execute different solutions for software which needs to integrate various systems.
Write testable and reusable codes.
Integrate solutions for data storage.
Support upcoming projects and execute every solution from level 3 perspective.
Execute protection and data security.
Data Scientist
Data scientist specializes in building accurate, functional and reliable machines in Big Data. It enables the data scientist to take better decisions when working with dynamic processes.
Software Developer
The role of Software developer includes
Present unique ideas for improving systems and cost.
Reviewing the present systems.
Write different codes for the programs by producing detailed specifications of them.
Preparing training manuals for the users.
Work closely with designers and analysts.
Maintain running systems.
Testing different products in a real, controlled situation before it goes live.
DevOps Engineer
The role of DevOps Engineer includes Business process reengineering, coding/scripting, and collaboration.
Future of Python
Networking, Big Data, and Artificial Intelligence are the three new technologies that make Python atop one; similarly, there is a high demand for them in many top-notch IT and MNC Companies.
Python Payscale
The statistics of below pay scale has been sourced from Indeed.com and Payscale.com.
Software Engineer- Rs. 543,840/year
Software Developer- Rs. 524,032/year
Data Scientist- Rs. 816,147/year
Python Developer- Rs. 336,000k/year
Senior Software Engineer- Rs. 909,651/year
DevOps Engineer- Rs. 634,345/year
Conclusion
Hope the above blog illustrated the importance of Python and their scope in the future. So which is your preferred Python course? Please drop us a comment below in case of any question on the career opportunities of Python. We will be happy to assist you.