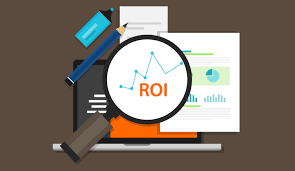 Introduction:
Throughout 2018 we can notice that the enterprises have started taking AI. They are still yet to explore a lot. This is about how to use it. Especially, in their strategy activities as well as campaigns. This is yet changing in 2019. Most of the enterprises have started taking steps to make AI a must. This will help them to sustain in their strategy. A report from Gartner states that by 2020. 85% of the customer interactions will manage without humans. This is just going to show how important AI is going to become in the future. Also, those who leverage it. This will have a serious advantage over others.
Data Scientists and Engineers who are working on AI are pushing themselves hard. This is to create AI systems that learn the following. They are,
Intrinsic nature.

Language.

Emotions.
So that, they comprehend everything, predict behavior & possible activities. With the introduction of AI in the technology stack. Marketing strategy is bound to get a strong push in multiple ways. Here are 5 ways AI will boost marketing and impact on ROI.
Smart Searches:
The arrival of social media & intelligent search engines, consumers have become quite efficient. This will be in the leveraging these tools to their benefits. They have access to vast information. It is difficult to understand their search patterns. This will help us for better content optimization. This is where AI comes in-by quickly learning. The search behavior of customers, Search Engine Optimization & social media strategy will improve for the following. They are,
Smart content delivery.

Better results.
It is imperative that voice search patterns can analyze. This is to understand how they affect smart searches. The more information, the easier it is to optimize content. This will make the information available for the end consumers.
Intelligent Marketing:
AI systems are well-equipped in automatic sorting & analyzing big data. The big data is coming from different sources. This is from the following. They are,
CRM.

Social media.

Customer support.

Offline.

Any data source.
These data will update frequently. This will improve for the marketers. This will help them to compile all the information. Also, it will give powerful customer segment.
When we come to large-scale advertising campaigns. AI can help marketers find innovative ways to optimize the following. They are,
Ad layout.

Content.

Placement.

Targeting.

Bids.
This will not only result in more effective campaigns. But it will reach out to people like the segment created. This report by Everage. 63% of marketers mentioned increased conversion rates. 61% noted improved customer experiences. In addition to the marketing campaigns, AI can also suggest to fresh content. This will make your audience like to engage with.
Automated Customer Support:
The idea of human-level AI systems is becoming a reality. Enterprises have started taking a step toward making chat bots & voice assistants. This is as a part of their digital strategy. Traditional customer support will soon become obsolete. This is as the means of communication.
This is usually including email or telephone. It will support for which people have to deal with the IVR system. This will get on people's nerves often. Customers are now favoring brands. These will support automated bots for painless resolution.
Churn Prevention:
Churn of a loyal is also known as cream customer. It is one of the biggest losses for any enterprise. Reason for churn can be anything as a competitor offering. This is a better deal or service. Or simply the customer is unhappy with the brand.
AI powered tools work on the historical data. This will create a predictive model & forecast churn behavior of the customers. While those customers whose data is not enough, that is who churn quickly. They are difficult to retain the relatively old customers. These customers are who have associate with the enterprise. This is for some time can incentivized as soon as they smell of churn. When combined with personalized content, AI powered churn predictive model. This will lead the following. They are,
Better customer retention.

Higher customer lifetime value.

Profits.
In the times, when the cost of user acquisition is skyrocketing. A smart move is to invest in tools. This will help in retaining existing customers and maintain brand value.
Smart Content Creation:
Most marketers rely on content marketing. It will come to creating a demand. In other words, nurturing a prospect or enabling sales for up-sell/cross-sell. However hard they may try to create buyer personas. This is for market research or for content that converts.
It is extremely difficult to expect consistent results from each campaign. According to eMarketer, more than 60% marketers would like to leverage AI. This is in content marketing. The usage includes predicting the following. They are,
What consumers will like to read next.

Creating more accurate buyer personas.

Content creation.

Optimization according to customer preference.
By 2018, Gartner predicts, 20% of all business content authored by machines. Adding to this, Natural Language Processing (NLP), one of the prominent AI techniques. This will help content marketers to serve more relevant content. It is to the relevant people for better results.
 
AI has arrived and is here to stay. It enables marketers to convert ideas into reality. Also, it is empowering them to connect with the customers. This is in a way which we considered almost impossible so far. While this technology may appear to be consuming more resources. We need big investments at first.
Gradually when we implemented & authorized to produce results, the need of ROI is huge. It is safe to say that the brands with AI will clearly have a massive advantage. This is over their competitors lacking this technology.
Measuring ROI:
Two of the most common AI use cases are image recognition and chatbots. Image recognition is mainly used to the following domain. They are,
Medical.

Healthcare industries.
Chatbots have become the norm in financial services. But they are becoming more widespread. Aside from these, retailers have several opportunities to use AI. This is to have a positive impact on their business.
We can measure ROI. This is possible by creation of a pro forma. Most service providers will offer proforma development as a service. This will include with ML and AI development. This pro forma will have key assumptions. It will validate and update as the solutions. It can roll out or tested. We can achieve this from the following. They are,
Defining Key Performance Indicators (KPIs).

Having a Benchmark of Comparison.

Monitoring Overtime.
Defining Key Performance Indicators (KPIs):
This is mandatory in AI training. Since there is typically a metric that you are trying to optimize. However, in the case of segmentation for example, you need to know about the segments. Especially for what the segments are going to use. Also, what success criteria we will define? The metrics defined may differ by segment as well.
Having a Benchmark of Comparison:
Once we define the performance metrics, maintaining a valid control group. Example: Customers who are not supposed to assign next best action. This will be on that algorithm base. These are key to understanding the true impact of AI model.
Marketers have been measuring the success of customer treatments. This is in this way for decades. The principles still hold true today. The segments and treatments are now at a personalized one-to-one level.
Monitoring Overtime:
Many algorithms can update on a regular basis as more training data is available. This can be a blessing and a curse. When it comes to implementing a model, as the models can change. This is significantly over time and need to be monitored. This is to ensure the targets which they met and the metrics for success. These are sustaining data changes.
Be sure to have data audits in place. If the core data is changing, your algorithms will change & potentially degrade. This is especially true. After you have rolled out the models at full scale. No longer have control groups against which to monitor the models. Have a rigorous process in place to monitor models, re-train & measure impact frequently. The two steps forward, one step back approach is valid. Here in ensuring that your KPIs are moving in the right direction.
The process for defining and measuring AI initiatives is a journey. It is not a destination. Once you have gained momentum through your first use case. The opportunities to affect change on the business are truly limitless.
Conclusion:
The benefits of AI which we mention above. The keyways which we used to measure the ROI of AI. These are the main impact why we should adopt AI. This is for better ROI.