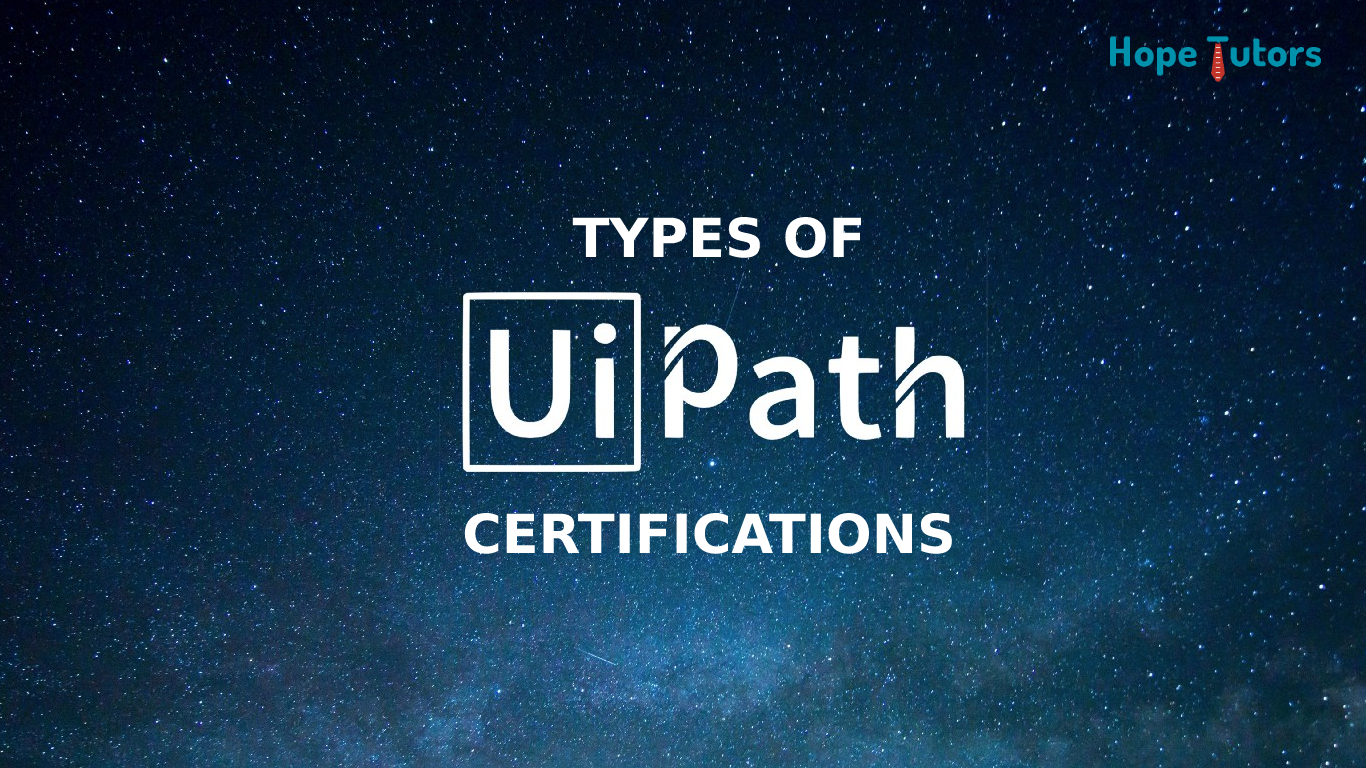 What are the types of UiPath Certifications and its Pricing?
Robotic Process Automation
In short form we can say the Robotic Process Automation as RPA. In India, we have wide opening for RPA. It is used to powering the new age technologies. Artificial intelligence is one of the best technologies which use RPA. Build cutting edge software solution with machine learning also use RPA. This is used to handle the large volume as well as repeatable tasks.
Companies with Retail as well as Banking has huge opening in RPA. Finance as well as Healthcare domain-based companies will also require RPA. They are in need to automate their process. This will help them to lower their cost. This will also help them to make their operation more efficient.
Robotics play a major role to bring the company vision as true. RPA is capable to empower the strategy of the company. It will also involve in increasing the values of the business. To achieve this, companies should develop RPA internal & self-sustaining it. They should have scalable RPA experts to run and maintain the robots.
The companies can embed RPA by using A Center of Excellence (COE). This is helpful in rework the gathered knowledge. This will also involve in the future deployment of the resources.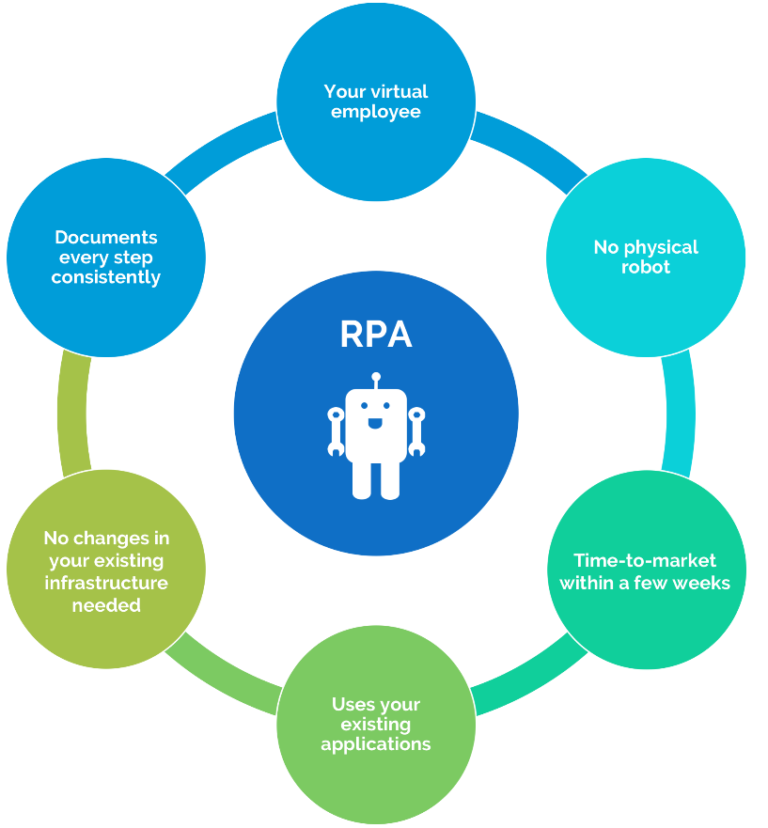 UiPath Certification
UiPath is a global software company. This is one of the best companies for developing the platform for RPA. This company provides training in the field of RPA.
Gaining knowledge in the field of RPA will make a turning point in your carrier. RPA training with UiPath will help you to get certified RPA professional. In this training you will learn about the basic concepts of RPA.
You will also gain knowledge about RPA tools for deploying the windows. This will be useful in creating the RPA bots. You will also come to know about the field application of RPA. You will also know about how to implement the RPA.
UiPath is the first academy for RPA users. It provides first open training platform. This course will make you as the master in the basic concept. Learning this course will make you expertise in RPA. This will step up your carrier to the next level. RPA course provides us the best knowledge in the field of automation.
This training will boost up your carrier to its next level.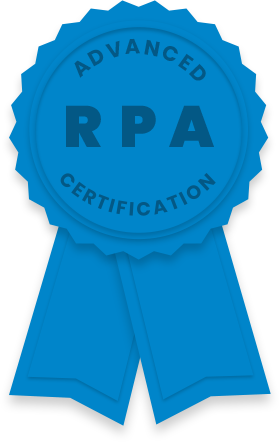 RPA Developer Advanced Course
UiPath Provides the certification course for the RPA Developer. In this course they will teach us about the components as well as features. It gives us the complete ability to automate the real-time projects. This course provides the best knowledge in automation principle. This will also provide us the best practice.
The course will finish with an end-to-end online exam. We are a new user. If we don't have an account, then create it. We can create one new account or login using our Gmail or Linkedin account. In other case if we already have an account. Then easily we can login using this.
The exam consists of 2 phases. They are as follows.
Phase I – Theory exam
This exam is a quiz base exam. First, we should complete with the legal as well as payment terms. After this they will provide us 90 minutes of time to answer for 45 questions. We should score the minimum of 70%. They provide us three chance to get pass in this quiz. Worst case if we failed to clear in three attempts then we should make new payment. We should wait for 24 hours to attempt the next quiz.
Phase II – Practical exam
Once we get cleared in Quiz, we should go for the practical exam. This is possible by starting our new sessions. We don't require any supervision for this session. They give 3 and 1/2 hours to solve the given exercise. We should score minimum of 70%. They provide us three chance to get pass in this session as same as phase I. If we can't get clear in three attempts, then we should pay again for attending the session. After that we should wait for 24 hours to attend the next session.
The exam will consist of one exercise. This exercise will be in enabled automatic randomization. Before attending this session, we must upload the workflow to UiPath platform. It will automatically evaluate this in the background. This is possible based on the criteria which is already configured by the UiPath. We have wait for 60 minutes.
We will get certificate only if we get pass on both the phases. We can directly view and download the certificate from the platform. Each certificate has a unique ID number for the tracking purpose. We will receive a feedback survey to know the feedback. This is about our experience in getting the certificate. This will occur before we view our certificate.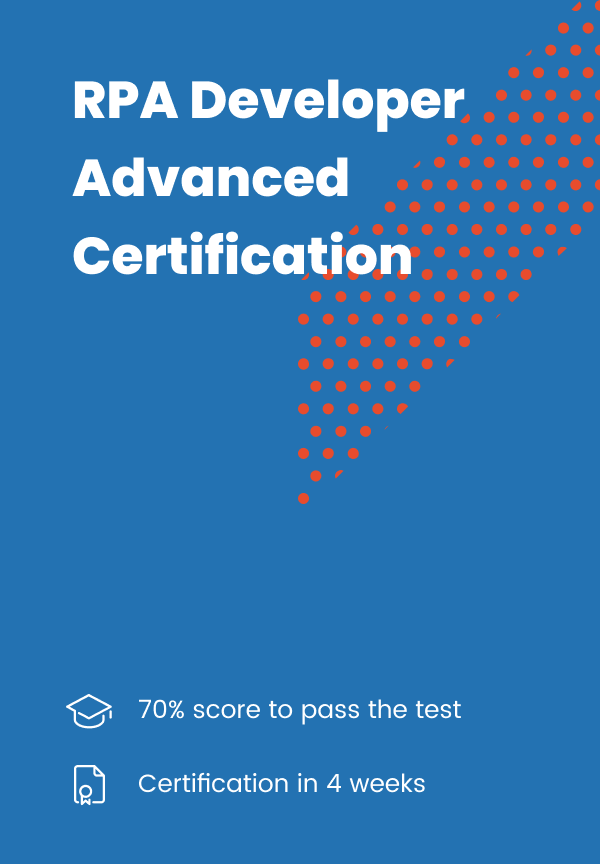 Topic covered in this course
The topics which they concentrate during the sessions are as follows,
1. Basic Concepts
1. Introduction to UiPath.
2. Variable, Activity & data type.
3. Control Flow.
2. Excel Automation
Excel and data tables.
3. Data Manipulation
Data Manipulation.
4. User Interface Automation
1.Recording.
2.Advanced UI Automation.
3.Selectors.
5. Citrix – Virtual Environment Automation
1.Citrix Automation.
2.Advanced Citrix automation.
6. PDF Automation
1.PDF data Extraction and Automation.
7. Email Automation
1.Email Automation.
8. Project Organization
1.Project Organization.
9. Debugging and Exception Handling
1.Debugging and Exceptions.
10. SAP Automation
1.SAP Automation.
11. Agent Assisted Automation
1.User Events.
12. Orchestrator
1.Orchestrator 2016.2.
Certificate Validity
This certificate is valid for one year. This certificate will have an expiry date. The expiry date will display in the certificate.
Course Cost
The UiPath provides free of cost for RPA Developer Advanced Course. This is possible because they provide it free for promoting the course. This offer is valid until June 30th, 2019.
So, it will be the right time for the RPA developers to have this course.
Benefits of the course
Robotic Process Automation (RPA) is an advanced technology. This will automate huge number of redundant tasks by applying AI. It is very trendy technology in today's market. Banking and finance, healthcare, insurance, etc., uses this. This has wide benefits. They are as follows,
Reliable.
Customer-friendly.
Low cost.
Do you know the starting salary of Robotics Engineer in US?
It will be almost $92,862. The global RPA market is expecting to reach $3.11 billion by 2024. This is according to a new report by Grand View Research, Inc. There are more than 2,100 RPA jobs all over the world.
RPA with UiPath offers a complete as well as scalable solution. This will provide the specialized recorders for desktop as well as web apps. This will also provide an extensive activity library and powerful debugging. It will concentrate on the third-party integration. It will also cover the centralized server-based licensing.